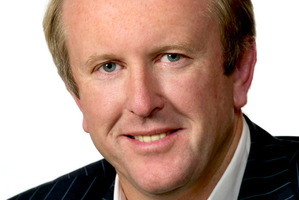 Authorities have won High Court access to data from a police-seized laptop belonging to Christchurch businessman David Henderson, who is suspected of running a business while bankrupt.
The Herald revealed in January that the Official Assignee - the Crown authority that manages bankrupts - was opposing Henderson's automatic release from bankruptcy.
This means Henderson would remain an undischarged bankrupt until his affairs had been examined in the High Court, which is due to begin on June 9.
Last month the OA went before Associate Judge Rob Osborne in Christchurch, seeking orders for it to get copies of an external hard drive or flash drives containing electronic data from a laptop belonging to Henderson.
This laptop was recovered from the earthquake-damaged Christchurch central business district by the liquidator of a Henderson-related company after the police executed a search warrant.
The liquidator made copies of emails and documents and put them on the flash drives now sought by the OA, which suspects Henderson has "entered into, carried on, or taken part in the management of businesses during his bankruptcy".
Henderson "strongly refutes" this and opposed any order for the liquidator to deliver the electronic files. He argued the OA had previously received and viewed the information and that such an "order would be unfair, oppressive and an abuse of the Assignee's power as it would be fishing exercise".
He also opposed any order where the OA would "quarantine" personal documents to protect his privacy and said these documents should not retained but returned to him.
In his decision this week, Associate Judge Osborne said the liquidator was to deliver the OA a copy of an external hard drive and of flash drives which had data from Henderson's laptop.
Read the full court document here:
However, the judge attached certain conditions on this and said that any documents the OA accepts are of a "purely personal nature" should be sent to Henderson and, when receives them, they are to be deleted.
Associate Judge also said the OA was entitled to require Henderson deliver up documents "relating to his property, conduct or dealings", although this was also subject to certain conditions.