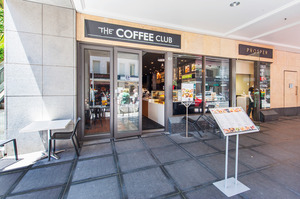 The sale of a Dominion Rd property for $6.75 million and a number of low-yielding transactions were features of Bayleys' first greater Auckland portfolio auction for the year in which 11 properties sold at a total value of $21.2 million.
Bayleys commercial and industrial auctioneer Richard Valintine says the offerings attracted one of the biggest crowds seen at an early-year auction with strong bidding across a range of properties.
"This augurs well for another active year in the commercial and industrial property sector although buyers are still choosy and are focusing on those properties that are well located and tenanted, or those which offer opportunities to add value."
Valintine says a noticeable feature of the market last year was the increased number of higher-value properties being sold by auction and this trend has continued this year with the sale for $6,750,000 of a large, mixed-use complex on the corner of Dominion Rd and Princes St in Mt Roskill.
Bidding on the property, which comprises 3700sq m of retail and warehousing on 4974sq m of land in five titles, started at $5 million and progressed quickly to $6 million before multiples of $100,000 and then $50,000 bid increases took it to its final sale price.
Mike Adams of Bayleys Auckland, who sold the property at 974-976 Dominion Rd in conjunction with Clint Barber, Kate Kirby and Michael Block, says it was purchased by an owner occupier in the food business intending to use most of the building space. One of two bulk retail premises on Dominion Rd with adjoining warehousing behind is leased to PK Furniture Ltd for $155,691 a year net with a final right of renewal to mid-September next year. The balance of the property was offered for sale with vacant possession.
The strongest competition of the day was for a retail building at 49-53 Imrie Ave, Mangere, marketed by Tony Chaudhary and Janak Darji of Bayleys Manukau, which attracted more than 60 bids before selling for $1,355,000 at a 4.5 per cent yield.
The 378sq m building has a liquor outlet and convenience store at the ground floor and an 83sq m residential dwelling above. It shares a large common car park with adjoining premises and has a seven-year lease from April 2009, with two six-year rights of renewal.
Bidding started at $750,000 and it was declared on the market at just over $1 million. It then attracted more than 40 further bids of mostly $10,000 increases, totalling more than $300,000, before the hammer finally came down.
Chaudhary says property is tightly held in the area, with the building having been owned by the vendor for over 20 years, and it attracted particularly strong interest from investors living in the area. "This property has great corner profile and a tenancy mix that is popular with investors, plus the live and work option provided by the residential accommodation upstairs."
Selling through Alan Haydock and Damien Bullick of Bayleys Auckland, also at a very low yield after multiple bids, was a 950sq m Business 5 zoned site at 25 The Strand, Parnell, occupied by a 512sq m tyre and auto services centre. It sold for $2,450,000 at a 3.9 per cent yield or $2578 a sq m to a developer. Bridgestone NZ has occupied the property for more than 20 years and its lease expires on October 31 this year. It has one further right of renewal for three years but the lease has a 12-month termination clause.
Three properties auctioned by Davies Properties and marketed by Nigel McNeill and Leah La Hood, Bayleys Auckland were sold. A fully leased 723sq m three-level building on an underdeveloped 547sq m site at 21 Graham St in Auckland's CBD sold for $2.6 million at a 6.8 per cent yield. The ground floor has a three-year lease to A+ Cafe and the office floors above have four and six-year leases that started last year.
La Hood says the property is in a very strong location close to the Telecom office and next door to another office development that Mansons TCLM has under way.
A near-new, 296sq m showroom office building at 10 Mt Eden Rd, completed in 2009 sold for $1.9 million at a 8.6 per cent yield. It is on a prominent 268sq m corner site with Boston Rd, with just over half of the property's income coming from two large signs leased by APN Outdoor. Occupying the building is Exclusive Suit Hire & Sales, which has a six-year lease until September 2016.
The other Davies Properties' property to sell at auction was a 527 sq m four-level building on a 451 sq m mixed-use zoned site at 5 Newton Rd, Grey Lynn, which went for $1,425,000 at a 7.3 per cent yield. It is fully leased to four tenants on one- to eight-year leases with 11 off-street car parks.
Other sales from the Greater Auckland auction included:
• 42 High St, Auckland CBD - a 262 sq m retail unit on the ground floor of the Metropolis apartment building occupied by The Coffee Club and fashion retailer Prosper. It sold before the auction for $1.8 million at a 7.4 per cent yield through Matt Lee, Quinn Ngo and James Chan. Coffee Club Properties (NZ) leases more than 85 per cent of the unit, on a 10-year term from April last year, with yearly rent reviews to the Consumer Price Index plus 1 per cent.
• Unit C at 272 Ti Rakau Drive, East Tamaki - a recently refurbished 359sq m Village Bar & Restaurant with 18 gaming machines and 20 car parks, sold for $1,460,000 at a 7 per cent yield through Tony Chaudhary and Janak Darji. It has a 15-year lease from January 2011.
• Unit B at 3 Joval Place, Manukau - a 259sq m industrial unit comprising a 149sq m warehouse and 110sq m office sold for $452,500 at a 6.6 per cent yield also through Chaudhary and Darji. Rubber Track Warehouse, which has occupied the premises for the past 12 years, has a new six-year lease.
• Unit G, 17 Hobill Ave, Wiri - a 237 sq m modern industrial high stud warehouse and office unit, leased to Rabco Cleaning Services, was sold for $520,000 at a 7.9 per cent yield through Ben and Nick Bayley, Dave Stanley, Chaudhary and Darji.
• 236A Great South Rd, Manurewa - a 260sq m mixed use building with two new commercial leases of three years each and a residential tenancy plus seven carparks was sold for $580,000 at an 8 per cent yield through Piyush Kumar and Peter Migounoff.