Expert who predicted last Auckland home price slump says it's due to happen again.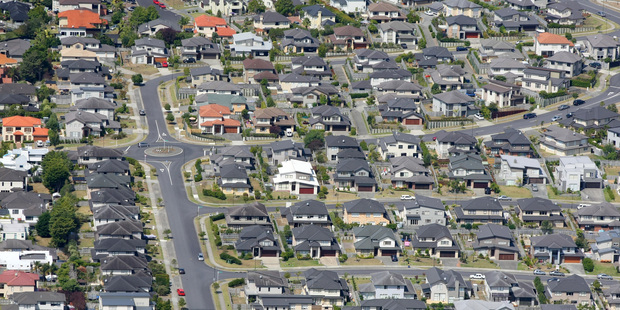 Interest rate rises this week will dampen demand for housing and could signal the end of Auckland's housing boom, according to an economist.
Auckland house prices have increased almost 30 per cent since the last peak in 2007, but Rodney Dickens warns that the rises will not continue indefinitely and there is a risk prices will soon start falling.
"History teaches us that after significantly outperforming in the past, Auckland house prices have subsequently not only underperformed the national average experience but have at times fallen."
The latest Quotable Value figures reveal house prices in the Auckland region increased 14.5 per cent in the year to February, and were 27.2 per cent higher than the peak of 2007.
Mr Dickens, managing director of Strategic Risk Analysis and a former Reserve Bank economist, correctly predicted the last slump in house prices in 2008-09, and believes a combination of higher interest rates and government housing initiatives will end the boom.
The Reserve Bank is expected to raise the Official Cash Rate on Thursday from its record low of 2.5 per cent in what is almost certain to be the first of a series of increases over the next two years.
Mr Dickens said the Auckland housing market is more prone to booms and busts.
"The current outperformance of Auckland house prices may end up like the experience in the 1990s that was followed by Auckland prices falling more than national prices.
"Investors make money by buying things cheap, not buying them when they are expensive."
On a relative basis, old Auckland City house prices were attractive or cheap when they were around 1.5 times the national average in 2008, and old North Shore City prices were cheap at just over 1.5 times the national average in 2008.
Mr Dickens said: "At 1.85 times the national average most recently old Auckland City house prices look expensive by historical standards, while at 1.77 times, the national average old North Shore City prices also look pretty expensive on a relative basis."
Interest rate increases would drive down the number of sales.
nzherald.co.nz
Go to tinyurl.com/whatyourhomeisworth to see the latest property values