5 WANGANELLA PLACE, LYNFIELD
SIZE: House 224sq m, land 668sq m
PRICE INDICATION: Upwards of $700,000
INSPECT: Saturday and Sunday 12-12.30pm
AUCTION: 1.30pm Wednesday, January 29, 2014 at 34 Shortland St, Auckland
SCHOOL ZONES: Halsey Drive School, Waikowhai Intermediate and Lynfield College
CONTACT: Carl Madsen, 021 953 152; William MacLean, 021 223 3777 or Gail Beaton, 021 684 650
FEATURES: Fabulous 1970s family home, three bedrooms, two bathrooms, spacious formal and informal living areas, sparkling swimming pool and spa room.
Colin and Merilyn Siddins have been married for nearly 49 years and, in all that time, this American-style, split-level 1970s house is only the second home they have owned.
They bought the Lynfield property 23 years ago in 1990 to accommodate their then teenage children, Monique, Vanessa and Richard, who are now in their 40s.
"We have loved the house so much that it has taken us longer than most people to get to the point where we are ready to downsize," says Merilyn.
It is easy to see why the Siddins were attracted to the brick and Hardiplank house, which has low-maintenance aluminium joinery throughout - one of several homes of a similar vintage that went up in Wanganella Place in the mid-1970s. The small, exceptionally quiet no-exit street, which runs off Halsey Drive, is a quick walk to schools.
The Siddins' 668sq m property backs on to Wairaki Stream Reserve, which is full of birdlife and is also close to Margaret Griffen Park and the coastal walkway to Wattle Bay on the Manukau Harbour.
But, possibly most importantly for Colin and Merilyn, their home is in easy driving distance to Maungakiekie, Akarana and Titirangi golf courses.
The property's strongest drawcards when the children were younger were the swimming pool, spa pool and its flexible living spaces, including a large rumpus room with built-in bar area that is well away from the main lounge and master bedroom.
Now Colin's man cave, this room, which has a small, north-facing conservatory at one end that overlooks the pool, was a great social area.
"We have always thought that if you want to encourage your children to bring their friends home, you have to provide something. They could shut the door, feel as though they owned part of the house, and we couldn't hear them," says Merilyn.
This level of the house also includes a bedroom, bathroom, dining room and adjacent large kitchen. Stairs lead from this level down to a large open-plan formal lounge that has a log burner and a study, or fourth bedroom, at one end.
The lounge steps out to the saltwater swimming pool surrounded by well-maintained brick paving. A separate spa room, large laundry and double garage are also on this level of the property, which sits above a lower lawn leading down to the reserve.
In the upper "wing" of the house are a bathroom, double bedroom and the generous master bedroom. This quiet, light-filled room gets all day sun and views of the reserve.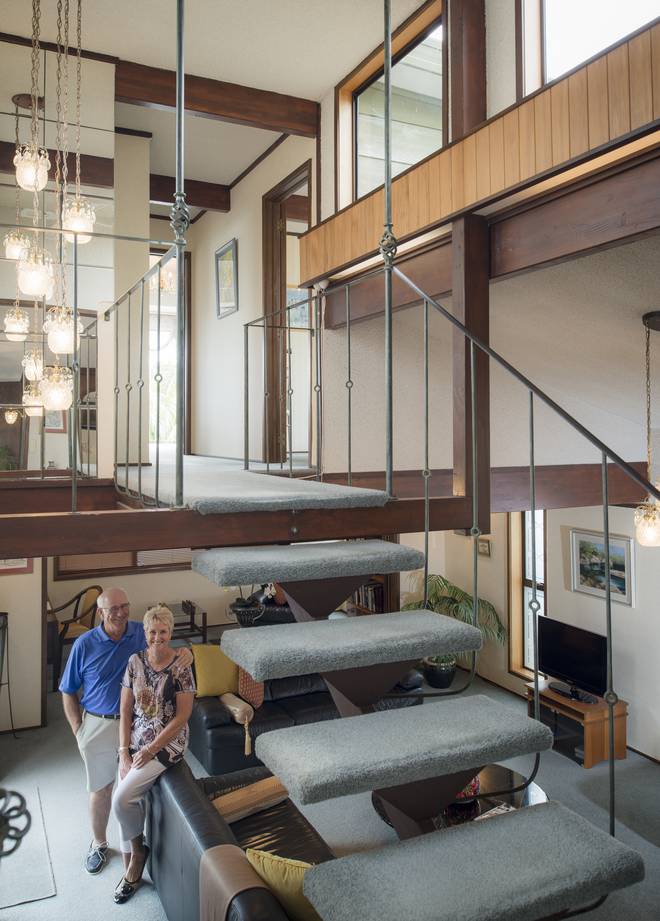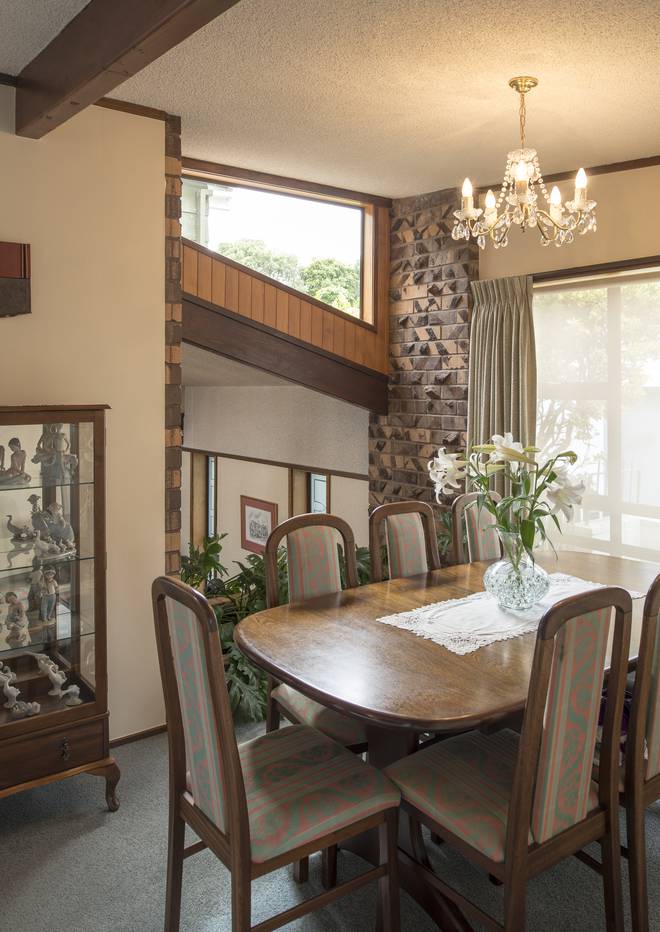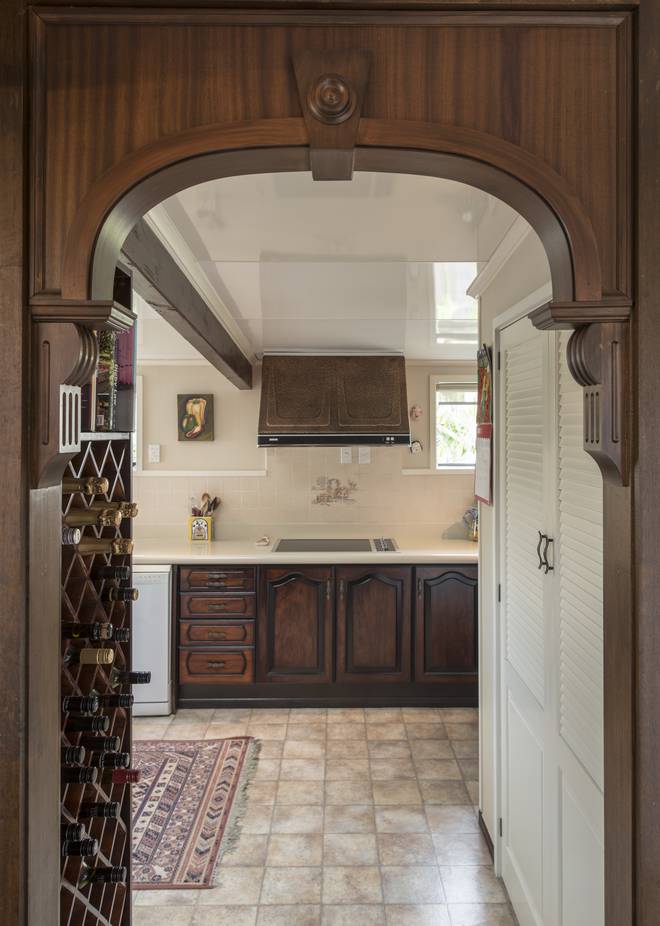 In 23 years, the Siddins have not felt the need to do any structural alterations. But as well as redecorating, they have meticulously maintained the house and developed the garden.
Clever street-front planting is a well-tended mix of mature shrubs and trees including beautiful gardenias, strelitzias, daphne, succulents and palms.
Merilyn says they have made good friends in the neighbourhood. "Everyone here looks after each other. We have a strong Neighbourhood Watch group and good street parties."
The Siddins now plan to sell before they buy somewhere smaller, possibly in the same area and definitely close to some of those golf courses.