Space for tender capable of being split into smaller tenancies.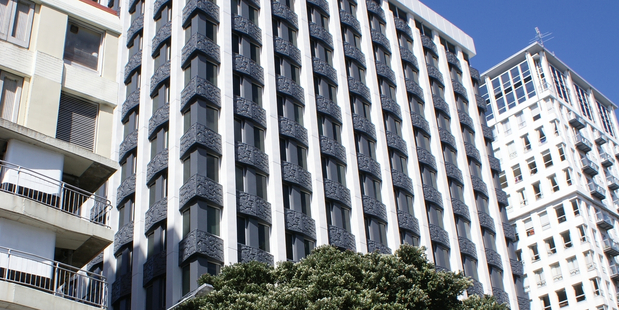 In an unusual marketing move, a 1223sq m floor in Radio New Zealand House, at 155 The Terrace, is being tendered for lease in Wellington with smaller prospective tenants encouraged to tender for part floor tenancies above 300sq m.
"This is the first time for many years that an office floor has been marketed in such a way," says Steve Rodgers, national director of leasing at Jones Lang LaSalle, who is offering the office space for lease by tenders closing at 3pm on Friday, December 13.
"Apart from the space for lease being put out to tender, there is additional floor space available within Radio New Zealand House for any new tenant interested in it," Rodgers says.
The tenders are called for a new six-year lease on Level 5 of the building, with the tender price representing the rental for the first three years after which a market rental review will be implemented. The tender price is for the office space in its current condition and there is a fixed additional price for a fully refurbished floor.
Rodgers says the big, efficient floor plate of over 1200sq m looks set to attract "huge interest" from prospective lessees looking to lease the entire floor and also from smaller firms with the space for tender capable of being split into smaller tenancies.
"Large, efficient office floors are becoming increasingly rare in the Wellington office market and so we believe that we will see a high level of demand for this property," he says. "Our client, who is very keen to attract a high-quality, long-term tenant or tenants to this floor, was prepared to do something a little different with the marketing campaign so we felt this would be the most efficient and productive process to find the best tenant for the space."
Rodgers says good seismic strength is extremely important to potential tenants in the current climate. "This office space not only has a good seismic rating, but many other strong features to attract the right tenant. The building is located in an excellent position for ease of access to on- and off-ramps of the State Highway 1 motorway and is close to Lambton Quay - the capital's main commercial thoroughfare."
Recent earthquake activity in the Wellington area has impacted on the market in a number of ways.
"The most immediate effect is an increase in leasing activity and the pickup in temporary lease contracts catering for tenants displaced temporarily from their premises where they have long-term leases, while remedial works are undertaken.
"Landlords who have addressed required seismic strengthening concerns are receiving inquiries but those with low seismic ratings have not and they are missing out as tenant preference shifts to highly rated buildings."
What's on offer
The property: Six-year lease for 1223sq m office floor.
Where: 5th level of Radio NZ House, 155 The Terrace, Wellington.
Agency: Jones Lang LaSalle, Wellington.
Method of marketing: By tenders closing Friday, December 13.
Features:
*Tenders for space over 300sq m considered.
*Good seismic rating.
*Quick access to motorway and commercial district.
*Prime CBD office vacancy under 5 per cent.