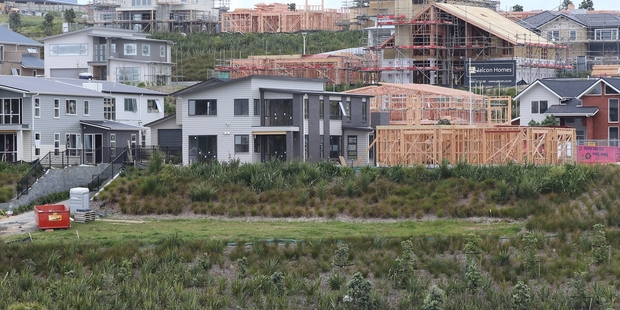 Future stages of Auckland's biggest new housing estate could be delayed because of a planning regulation clash between the Long Bay Structure Plan and Auckland Council's proposed Unitary Plan.
Evan Davies, chief executive of the land development business Todd Property Group, said he was appalled at the prospect of further holdups at the 160ha Long Bay site on the North Shore which has taken more than a decade between initial plans and the first house rising.
"We're continuing to experience significant time frames in our consenting processes. Will the Special Housing Areas make a difference to us overall? Not at this point," he said of the deal between the Government and Auckland Council to try to get thousands of new houses built.
"It's months to get consent for infrastructure, earthworks, civil works, subdivisions. Disturbingly, we're now finding that the proposed Unitary Plan prospectively attempts to make us go back and redo some of that," he said, referring to revision of the original founding planning document, the Long Bay Structure Plan.
"There are some changes proposed with new requirements incorporated in the plan so despite having gone through 10 years of process, there's some suggestions we'd have to go back and redo some of that such as the earthworks," Davies said, citing the structure plan, catchment management plan for water, precinct plans, subdivisional plans which require earthworks and civil consents, and subdivisional plans taking larger blocks into single unit blocks.
"And you haven't started building anything yet," he said.
"You've still got your resource consent and then building consenting process before you can actually build a house. It's layer upon layer upon layer.
"The issue becomes not so much one of expenditure as time," he said, predicting a potential hold-up of a year.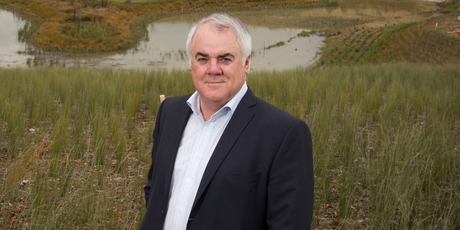 Julia Parfitt of the Hibiscus and Bays Local Board said her organisation was already aware of the clash between the two plans because the rules and level of detail had not been transferred from the old plan to the new.
"Here we are trying to get more housing in Auckland and it could be held up. It's disappointing. It's counter to everything council and the Government is trying to achieve," she said.
"The council didn't put the structure plan in as an overlay into the Unitary Plan yet the local board had advocated for that to happen."
The board had already dealt with a complaint from the Long Bay-Okura Great Park Society over the two plans being in conflict with each other, she said.
The society said the Unitary Plan reduced 105 pages of the Long Bay Structure Plan to just 12 and removed critical protection for the outstanding landscape of the Long Bay Regional Park, the Long Bay Okura Marine Reserve, the heritage protection area, ecologies and native bush of the Vaughans Stream.
A 2013 update of a 2008 report by Branz found the biggest increases in the cost of building a house were increased local government resource consent fees and higher land development costs caused in part by inconsistent local authority approaches to provision of infrastructure.
Davies said Todd's Long Bay housing estate land was selling for around $1000/sq m. About 200 sections have been sold.
A 500sq m site is going for about $500,000. Group house builders are then selling the land and new house to buyers.
David Reid Homes, Shore Homes, Jalcon Homes, Golden Homes, G.J. Gardner, Cavalier Homes, Stonewood Homes, Jennian Homes, Signature Homes and Platinum Homes are on the Long Bay website, advertising house and land packages.
Davies said around 35 houses were now being built and at least six sites had been sold for terraced houses.
Todd's 113ha Okura block to the north of Long Bay is outside the city limits so the land developers are restricted there.
"It's on the other side of the ridge. We've done nothing specific about it at this point. It's outside the rural urban boundary, which runs down that ridge line."
Todd is still in the very initial phases of Long Bay, working at the southern end and moving north towards a new town centre and a more intensive housing hub.
Davies said the last earthworks season was now planned to be 2019 but indicated Long Bay might not be finished until around 2023 or 2024.
"Stonefields, we finished the civil works in 2011 and you might expect another four to five years of residential construction activity to go there before it's complete. Long Bay will certainly be in the 2020s before it's finished."
Todd jobs
* Long Bay: 160ha on North Shore, 2700 residences for about 7000 people.
* Long Bay Okura block: a further 113ha neighbouring the 160ha site.
* Stonefields: 110ha in Ellerslie, Meadowbank, St Johns area, 2600 houses/apartments for 6500 people.
* Former Napier Hospital site, Hawkes Bay.
* 75 per cent of Kapiti Landing development: Paraparaumu Airport and 83ha of land for industrial and commercial development.
* Pegasus Town, Canterbury: ownership and development of residential community.
* The Foundation, retail development, Albany, Auckland.
* Whitby, Wellington: houses developed on former golf course.
* Ormiston Town Centre, South Auckland: around 600 residences and 100 shops, yet to start.
* United States residential development.
[Source: Todd Property Group]