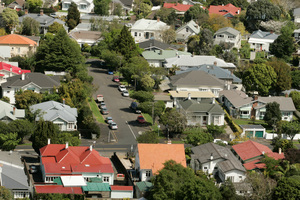 Aucklanders seeking new, upmarket and apartment-style homes will be able to see what's on offer as part of a project designed to ease Auckland's housing problems.
A modern, three-bedroom prototype home with outdoor area and a double garage has been built in Ellerslie for the second phase of James Hardie NZ's Smarter Small Home project, which aims to bring compact, low-maintenance and affordable housing to the city.
The Ellerslie showhome is worth about $750,000, a price that will vary depending on land values, said James Hardie NZ's general manager, Justin Burgess.
The project's initial phase built a Papakura showhome, worth between $400,000 and $500,000 and targeted mid-tier buyers. Both models were designed by Creative Arch.
"... this latest house built by Jennian Homes will appeal to a cross-section of Aucklanders ranging from down-sizing baby boomers to aspiring young people on reasonable incomes," said Mr Burgess.
"The concept is the same - maximising usable space, keeping maintenance low, making the best use of lighting and heating, and applying innovative technology - but there is a different design and specification."
The latest model incorporates photo-voltaic power generation on the roof and realistic synthetic turf outside, LED lighting that uses a total of 300 watts, water heated by heat pump, induction cooking, water tank for the toilets and gardens, and a door with a camera that also allows remote unlocking by mobile phone.