Two-level Orewa property in well-established retail complex produces net annual rental income of $208,492.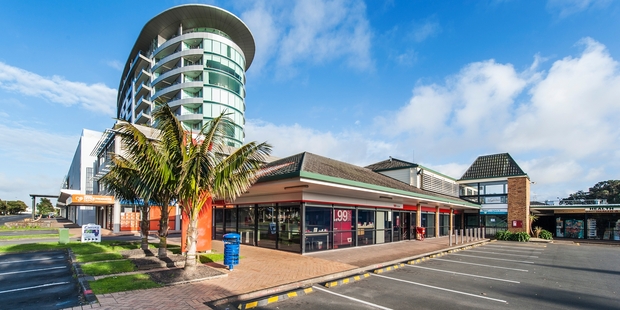 Two Orewa commercial units encompassing five tenancies including a Westpac Bank will go under the hammer this month as part of Bayleys' Greater Auckland auction portfolio.
Units 5 and 5E Tamariki Ave encompass 495sq m of ground floor retail space and a first floor office area of 162sq m within the Westpac Plaza building, one of Orewa's longest established retail complexes.
The two units will go up for auction as one lot in Bayleys central Auckland auction rooms on Wednesday, October 23, unless sold before that date.
The two-level property is producing net annual rental income of $208,492 and is being marketed by Terry Kim of Bayleys North Shore Commercial and Mustan Bagasra of Bayleys Orewa.
Westpac Bank is the anchor tenant and has been in the premises for close to 20 years, undertaking a major refurbishment of its space in 2005 before renewing its lease for another 10 years. The bank leases about 290sq m of the ground floor and just over half of the first floor, providing just under two thirds of the property's total net income.
Westpac's current lease expires in 2016, with a rent review based on the Consumer Price Index due next April and a further review to market in April 2015.
Sharing the ground-level space with the bank is Age Concern Rodney, which has been operating for 14 years and is part of a Wellington-based national organisation serving the needs of older people.
The third tenant, which has been in occupation since 1994, is a hair and beauty shop that has been trading as Creative Hair Design for the past six years.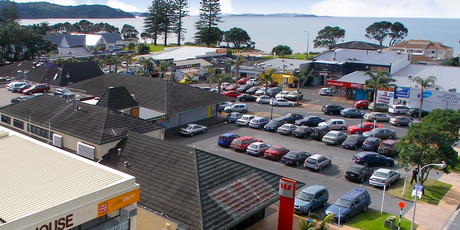 The tenant of the remaining ground floor space is a former music shop which has relocated to Wellington and is looking to sublease that space but has a lease obligation until November of next year.
The fifth tenant, leasing the balance of the upstairs office area, is Pasifika Consulting. It provides employment and training services to the Ministry of Social Development and has a new three-year lease with one three-year right of renewal.
Kim says the Westpac Plaza was developed close to 30 years ago and is a well known centrally located shopping complex in Orewa' s CBD, providing retail and office accommodation and amenities. It is accessed by two main streets, Moana St and Tamariki Ave and also fronts Bakehouse Lane. It is adjacent to the Nautilus apartment tower, central Orewa's only high-rise building.
"There is ample common car parking for customers in front of the shops and a lot of free 60 minutes' car parking along the side of Tamariki Ave which is an important consideration for shoppers and the retailers that service them," Kim says. "This has been a major attraction for the bank and Age Concern and, in combination with its strong location in the heart of Orewa's business precinct, has meant the plaza has experienced good leasing demand."
Bagasra says there is a good mixture of retail, commercial and residential uses located around the property. '
What's on offer
The property: Two Orewa commercial units.
Address: Units 5 and 5E, Westpac Plaza, Tamariki Ave.
Sales method: By auction, Wednesday, October 23.
Agency: Bayleys North Shore Commercial & Bayleys Orewa.
Features:
*Five tenants provides risk diversity
*Net annual rental income of $208,492
*Westpac Bank is the anchor tenant
*Close to Orewa beachfront