Bold move to transform ugly duckling premises pays off for owner.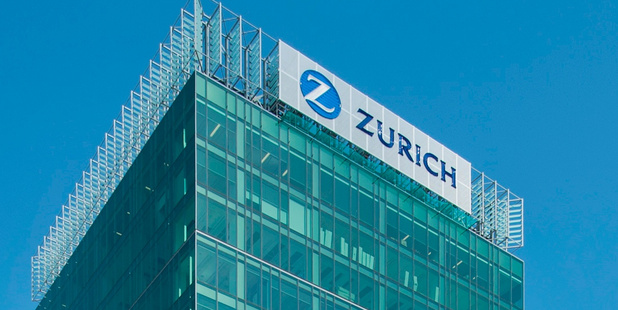 New Zealand stock exchange operator NZX has moved into Level 7 of the 17-level redeveloped Zurich House building at 21 Queen St, taking up the last remaining floor in the tower block.
NZX has taken an initial seven-and-a-half-year lease with NZX-listed property fund Precinct Properties NZ over 913sq m in the building located in a prime position on Queen Elizabeth Square at the entrance to Downtown Shopping Centre and opposite the Britomart Transport Centre.
NZX has moved its Auckland-based markets team from Victoria St to the new office space which includes function areas for events and hosting of customers and market activities. NZX's staff will share the floor with subsidiary NZX Agri and 50 per cent-owned share registry and financial services provider Link Market Services.
Paul Hain, of Bayleys Auckland central office who negotiated the lease, says the leasing up of Zurich House reflects a strong business occupier preference for good quality premises in the northern part of the CBD, particularly those located near the waterfront and major public transport networks.
Precinct Properties, then known as AMP NZ Office, purchased 21 Queen St, formerly Downtown House, in 2007. The building was gutted and 15,500sq m of A-grade space was created, including three new floors on top of the original 14. The austere building was enhanced with the addition of a state-of-the-art glazed curtain wall system.
"It was seen as a bold move at the time and AMP Office copped some criticism for redeveloping the building on a speculative basis," says Hain. "Leasing activity was affected in the early stages by the downturn in the market that followed the global financial crisis, but interest in the building has steadily picked up as the market has recovered and improved. What was previously an inefficient, 'ugly duckling' building has been transformed into a five-star green-rated property providing the type of flexible, modern office accommodation occupants are demanding.
"It's a move which has paid off in the long term for Precinct Properties, helped by the property's strong location, and it is a lead that other owners of older buildings around the city need to consider if they wish to attract good, long-term tenants."
Zurich House is among a portfolio of buildings Precinct Properties owns on about 2ha of land between Quay and Customs Streets in Auckland's CBD, most of which are close to fully leased. A lease of the top floor of PwC Tower has taken it to 97 per cent leased and AMP Centre and ANZ Tower in Albert St have little space available. HSBC House, acquired earlier this year for $103 million, has two vacant floors and the Downtown Shopping Centre was purchased last year from Westfield with a view to office development on top of the retail complex.
Scott Pritchard, Precinct's chief executive, says there has been a significant movement of businesses into Precinct's buildings from more southern parts of the CBD. "We have focused on becoming the dominant building owner along the waterfront between Princes Wharf and Queens Wharf because we believe this is where the strongest demand for CBD office space will be over the next decade - particularly from the financial services sector and from professional firms such as lawyers and accountants."