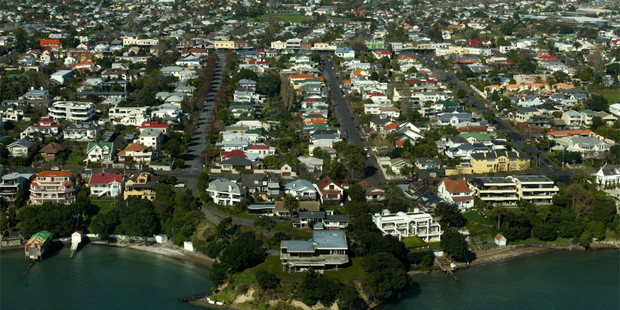 Auckland house prices edged up for a second month in June in the face of fewer listings and intense demand among property buyers, according to Barfoot & Thompson, the city's biggest realtor.
The average sale price rose 0.8 per cent to $649,945 last month, adding to a 0.3 per cent gain in May, the firm said. The median price rose 3.5 per cent to $590,000.
"While house values are moving in a tight band at present, the number of properties on the market has shrunk to an all-time low," said Peter Thomson, Barfoot's managing director, in a statement.
"Demand for properties is unprecedented and competition is intense with homes selling within a tighter time frame than at any time in the last decade."
A shortage of new homes in New Zealand's biggest city has spurred the government to introduce legislation that would fast-track developments and create special housing areas under a plan that would let government override the city council if it deemed planning and consenting functions were moving too slowly.
Building consents in the city jumped 74 per cent in May, driven by apartment projects, government figures show.
Barfoot sold 1,059 houses in June, down from 1,284 properties in May.
The firm had 1,189 new listings last month, down from 1,315 in May. At the end of June, Barfoot had 2,873 properties, the first month-end total below 3,000 in 11 years, it said.
Michael Gordon, senior economist at Westpac, said the lack of supply was likely to be both constraining turnover and squeezing prices higher.
"The shortage of listings is most chronic in Auckland and Canterbury - the regions where prices are rising fastest - but is becoming noticeable across the rest of the North Island as well.
"Strong demand plus insufficient supply means that prices continue to be squeezed higher."
Westpac expected nationwide house prices to rise 9.5 per cent this year and a further 7.5 per cent next year, Gordon said.