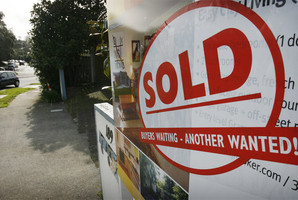 Labour leaders will today discuss how they plan to implement a plan to deliver 10,000 affordable starter homes every year for 10 years.
Labour Leader David Shearer and the party's housing spokesman Phil Twyford will host industry experts at a workshop in Auckland to discuss KiwiBuild.
The large-scale 10-year programme of home building is focussed on "modest entry-level houses" for sale to first home buyers, with a target of building 10,000 houses each year.
The aim is to sell the houses for less than $300,000 each in high-demand and high-cost areas such as Auckland, Tauranga, Queenstown, Nelson and Wellington.
Prime Minister John Key has previously scoffed at the plan he described as a "fantasyland" idea.
He said a $300,000 limit would mean finding sections in Auckland for $50,000 - an impossible feat.
He said homes would end up being tiny and way out of the city.
In an attempt to counter the policy, National introduced more affordable housing to its development in Hobsonville.
The development aims to be one of the country's biggest "affordable" housing projects.
Of the 3000 homes to be built in the next 10 to 15 years, 300 will cost $400,000 or less and another 600 will have a price tag of between $400,000 and $485,000.
Auckland Council and the Government will create a working party to look at urgent issues relating to Auckland's housing crisis.
After previously being at loggerheads over the issue, Mayor Len Brown and Housing Minister Nick Smith made the announcement following a meeting in March.
Dr Smith earlier said more land should be made available for housing on the city's urban fringes, and flagged the possibility of intervention to speed up land rezoning.
Mr Brown has said Auckland's housing challenges cannot be solved by land supply alone.
The establishment of a working party would give the council an opportunity to work even more closely with the Government on some of the more pressing housing challenges facing Auckland, said Mr Brown.
The council and Government agree there is an estimated shortage of 20,000-30,000 houses in the city.
- APNZ