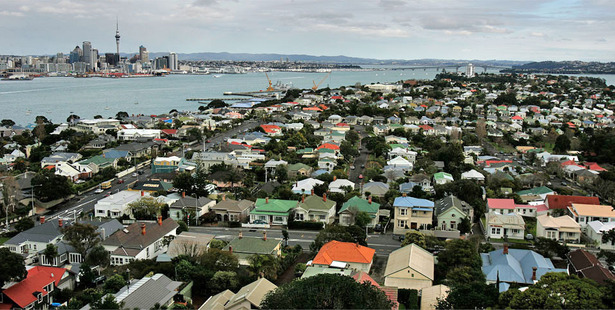 Auckland househunters remain desperately short of choice despite a slight increase in new listings and a marginal price drop.
Barfoot & Thompson's latest figures showed new listings up from March's 1,476 to 1,532 and prices down from $645,928 to $643,089.
Despite the easing, Westpac senior economist Michael Gordon said prices had risen 13 per cent annually. "The tightness of the Auckland market suggests room for further price gains. The region's housing market remained tight in April.
"While the level of sales has flattened out in recent months, sale prices have continued to climb and available supply has shrunk," Mr Gordon said.
Auckland's average sale price rise in the last year was 13.2 per cent.
Barfoot now are also providing a series of median sale prices, presumably to address criticism that average prices are skewed upward by a growing share of sales by high-end properties.
The median price is up 15.2 per cent on a year ago, and has generally risen faster than the average since the market began to pick up in 2011.
ASB economist Jane Turner said new listings had been extremely low and the slight rise was still insufficient to meet demand because total available listings continued to decline.
"The imbalance between supply and demand continues to place upward pressure on Auckland house prices. We prefer the QV or REINZ house price measures, as they better adjust for change in composition of sales. These will be released later in the month," she said.
Mr Gordon said Westpac expected national house prices to rise 9.5 per cent this year and a further 7.5 per cent next year.
Peter Thompson, Barfoot managing director, was pleased about April's listing rise. "This created a modest increase in the choice of properties for sale over those in March, but it was not a major contributor to the downward pressure on prices. In historical terms, choice is still severely limited and it was price that was more the deciding factor in April," he said.
The sales at 1,062 properties were the highest in any April for 11 years, but still down by more than a quarter on March's 1,430.
Forty per cent of last month's sales were for sub-$500,000 properties.
"Demand for property outside the inner ring of suburbs around the central city area is still attracting solid buyer support," Mr Thompson said.
Barfoot had 3,467 properties on its books last month, the second lowest in more than a decade.