Ex-Takapuna Grammar student completes one of this year's largest commercial sales.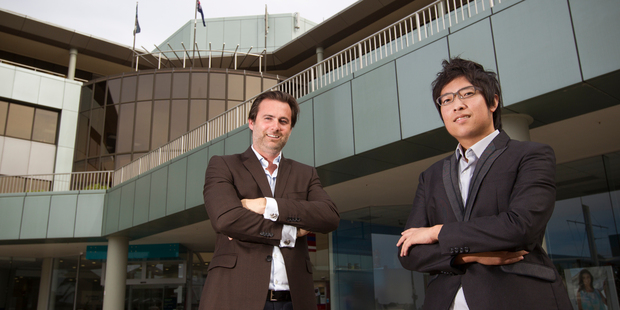 Ex-Takapuna Grammar student and Malaysian migrant King Khoo completed one of this year's largest commercial deals to fulfil the terms of the business migrant scheme.
Khoo paid $71 million for Auckland Council's Takapuna property and James Kellow, a director of financiers New Zealand Mortgages & Securities said the purchase met migrant investor regulations, administered by Immigration New Zealand.
This had worked in New Zealand's favour because Khoo had made substantial investments, said Kellow, who arranged the finance.
"There was not a huge amount of cash in this deal, hence my work on leverage," Kellow said. "Anybody on a migrant investor programme has to invest money for something like five years before they get a shot at citizenship," he said.
"Funds are placed on deposit with the government for four years while they check out the party then I believe are released to be invested in New Zealand.
"This is a very good scheme and has seen a lot of capital introduced to New Zealand in recent years."
Many countries were trying to secure foreign capital, Kellow said.
"Perhaps one of the most successful is Singapore which now has basically no unemployment, best healthcare in Asia, good education and very strong public safety. Australia is also trying."
Khoo bought the building from Ian Wills and Andrew Holliday's Strand Plaza Takapuna. The property was formerly occupied by North Shore City Council, at 1-7 The Strand, a block up from Takapuna Beach.
A Belmont house was also part of the deal with Khoo trading it to Holliday as part of the arrangements. Khoo said he had sold it to Holliday for $7 million.
Kellow arranged funding for the transactions through ASB Bank and said the dealings came about after Khoo had looked at another property with one of Auckland's top real estate agents.
"John Binning of Jones Lang LaSalle had been marketing the council property for some time and it was when he met Khoo on another, much smaller property that Khoo subsequently missed out on - 360 Dominion Rd that Augusta Funds Management brought - that they got talking, he learned Khoo was trying to sell his house. John knew Andrew Holliday liked this house," Kellow said.
Kellow said NZ Mortgages & Securities had arranged funding which enabled a person in his 20s to seal such a large deal.
"With the long lease and current low interest rates New Zealand Mortgages & Securities were able to structure a banking facility which allowed Mr Khoo to purchase this property." said Kellow of the mezzanine financier backed by private property developer Ted Manson, who is the firm's governing director.
The lender said it had $100 million available now to invest in Auckland's expansion and had financed many Auckland's high profile commercial and large-scale residential property projects, providing more than $1 billion.
Kellow said Khoo had signed a full management agreement on the commercial office block on The Strand with Regan Simpson, property and asset management director at Jones Lang LaSalle, to manage tenant relations, handle retail leasing, facilities management and operational expense reconciliations and report to Khoo's accountant for GST returns.
Professional management contracts were quite usual for larger buildings or where the owner does not have his own in-house property management team, Kellow said.
"Khoo will benefit from Auckland Council rentals for the next nine years and then hopefully longer as it is envisaged Auckland Council will always like to keep a footprint in Takapuna," Kellow said.
"Even if [the] property is vacated or partly vacated by council in nine years, it is one of the very few four green star rated structures on the North Shore and has modern floor plates, high carparking ratio, lots of parking nearby and great views, so there will be demand for re-leasing. But obviously Khoo hopes they stay as council are one the best tenants around," he said. "He will reinvest in the retail areas if any space comes vacant and also benefit from the general retail uplift in Takapuna recently."
This year's biggest property deal is Kerry Knight and Chong du Cheng's $103 million conditional sale of the HSBC tower at No 1 Queen St to Precinct Properties.