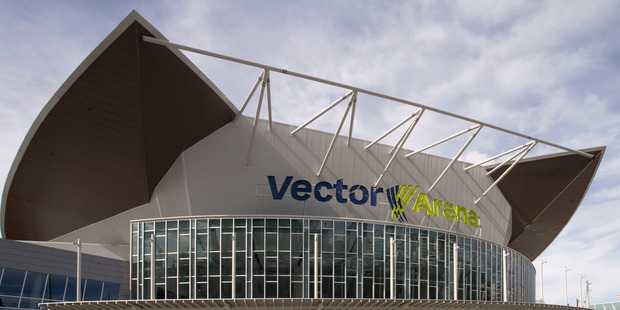 The building sector was just getting off its knees when Mainzeal went down.
Building consents had picked up lately from historic lows and the Auckland commercial property sector is abuzz with talk of big new jobs such as the attractive prospects of an enormous campus-style world headquarters for Fonterra as well as planning to develop for other corporates whose leases will expire in the next few years.
The tower cranes might well be destined for the skyline once again.
The commercial sector has relatively low vacancies in existing stock, Christchurch is calling out for builders and demand seems set to grow.
If it was 2008 or 2009, Mainzeal's troubles would make more sense.
But now?
For many decades, Mainzeal has been a major force in the sector, standing behind Fletcher Building's Fletcher Construction, the McConnell family's Hawkins and Brookfield Multiplex.
It has some landmark projects to its name: earlier last decade, Mainzeal won the job to redevelop Christchurch's iconic QEII Pool and Academy of Sport, then in 2011 CERA appointed it to take apart the severely damaged complex.
In Auckland, Mainzeal was busy on the sturdy old Shed 10 on Princes Wharf and has been recladding Argent Hall.
But its ride has not been an easy one, even with experienced chief executive Peter Gomm at the helm.
In December, the company's Mainsite newsletter listed a national string of projects for its construction and interiors arms, showing work on Hornby Mall and elsewhere in Christchurch, at schools, in the Waikato and Wellington.
But leaky buildings have dogged this builder, with most of the rest of the sector, for many years.
And when big commercial jobs go wrong, they are extremely expensive to fix. Smaller builders might go to the wall, but Mainzeal hung in there - and returned to the sites where repairs were required.
Perhaps its highest-profile rerun was on Hobson St, not far from Spaghetti Junction where it was fixing the two-tower Hobson Gardens, wrapped in white plastic for what seems like an age.
The stylish Vector Arena near Auckland's Waterfront was one of Mainzeal's most troubled jobs, particularly the roof area. It lost $20 million building that multipurpose venue, described by one shareholder in 2008 when Mainzeal was listed on NZX as an absolute disgrace.
Even Dame Jenny Shipley's upmarket townhouse near Auckland Domain leaked: the irony there was that it was also built by Mainzeal and she chaired Richina Pacific, Mainzeal's owner. Extensive repairs were made when windows were ripped out and replaced in the eight-storey, 15-year-old, 27-unit Parkwood.
In 2009, residents of the block at the Morgan St/George St intersection were set to take their case to the courts, seeking between $3 million and $5 million compensation for major building defects.
Builders are a bit like journalists: they have to remain optimistic about the next job. So it was no surprise that Gomm seemed upbeat just before Christmas, writing in Mainsite that last year had been challenging for the industry because of softness in the non-residential market.
"There is no doubt that this is a very good time for clients to have construction work competitively priced before the market uplift that threatens to take place during the latter half of 2013."