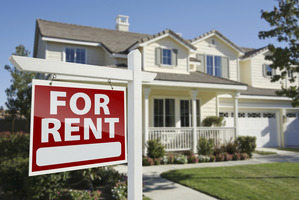 New Zealand's best property investments are to be found outside the two biggest cities, investment experts say.
Auckland and Christchurch have experienced a resurgence in their property markets that has not been felt to the same extent in the rest of the country.
Auckland agency Barfoot and Thompson said it had its busiest month in five years in March and QV reported a price lift of 5 per cent on the year before for the city, to an average sale price of $529,508.
Demand was also high in Christchurch for properties not damaged by the city's earthquakes. Prices were up 4 per cent on an annual basis, to $388,629.
But bargains are still to be found outside these two centres as prices are stagnant in most areas.
Auckland Property Investors Association president David Whitburn said there was "still a bit of pain" in centres such as Whangarei and Wellington, where rent rises were easing due to public sector cutbacks. Prices there were stagnant.
Whitburn said in several areas, prices even seemed to be declining.
A Herald on Sunday survey found that on the basis of average sale price, average rent, median income, the proportion of households renting and joblessness - an indicator of the likelihood of rental vacancies - Gisborne, Rotorua, Whangarei, New Plymouth and Wanganui offered the best rental property investment options in the North Island. The information was collated by Statistics NZ, QV and the Roost home loan affordability report.
Philip Macalister, managing director of Tarawera Publishing, which produces NZ Property Investor magazine and landlords.co.nz, was not surprised.
He said regional centres often offered the best deals because their house prices were lower than in Auckland. "Gisborne will do well because of the low house price figures. Rotorua often comes up high because the rental return is reasonable but houses are still quite affordable."
He said Rotorua had a lot of out-of-town property investors and industries such as agriculture and forestry, plus the polytechnic, provided a steady stream of renters.
Whitburn said his picks for regional investment were Tauranga and Hamilton. QV reported that values there were holding steady - up roughly 1 per cent for the year.
Whitburn said for yield, Hamilton was the better investment but, for growth, Tauranga was a good bet.
He picked Tauranga as a growth spot for people retiring to a "lifestyle" location.
He said Hamilton was a good option because a lot of industry was being set up there and it was a valuable hub for the rural sector.
Macalister said the biggest issue for out-of-town investors was finding the right tenants and ensuring they had a good property manager to look after the property. He had heard horror stories of damage done to properties that was not discovered for years. People should also be aware, he said, that while property prices might be cheaper, upkeep and maintenance would still cost the same amount.
Whitburn agreed. "Don't do your numbers on gross yield. Work out the other costs and expenses and work on the net yield."
He said minimising vacancy rates was key and employment figures played a big part in that.