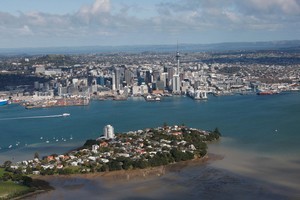 Housing NZ Corporation is cracking down on meth labs in state houses.
Kay Read, general manager of tenancy services, said the authority evicted tenants if evidence of crime is obtained.
Her comments follow the release of information showing that since 2006, 26 state houses had become meth labs, costing more than $500,000 in testing, decontamination, repair and in some cases demolishing and rebuilding houses. "We charge tenants for any damages they are responsible for. Where payment is not made voluntarily, we seek to recover costs through the courts," Read said.
"Health and safety is a priority for our staff, customers and neighbours, and therefore we have strict procedures in place when a property is suspected to have been used for methamphetamine production.
"Our tenancy managers are trained to spot the signs of methamphetamine use and manufacture. We immediately notify police when we suspect methamphetamine production in a state property.
"In 2009, the corporation won a test case seeking more than $180,000 in damages from tenants who manufactured methamphetamine in a Napier state house. The house was so badly contaminated that it had to be demolished."
Information from the state agency showed a Ranui house cost $1057 to test and $567 to decontaminate, a Manurewa house $2106 to test with unquantified cleanup costs, while a Hamilton East house with stained walls, ceilings and benches cost $3161 and an Auckland central house cost $4754 to test and fix.
Meth residue detected on a Panmure house interior cost $1222 to test and clean but a Parnell house with meth-stained walls and chemical containers cost $3317, a Henderson house $2075, Onehunga stained garage walls and broken door $6225, while a house at Mahora, Hastings cost $3931 to put to rights.
A Papatoetoe house cost $4119, a nearby Otara house $5389 but a huge meth lab in a Manurewa place cost $9876 of which $8093 was in the cleanup alone.
A Lower Hutt lab cost $3831 to clean up, a Papakura place $7330 while a Clendon house used as a meth lab cost $2990.
The garage and kitchen of a Manukau house cost $6270. Stains discovered in the lounge of a Clendon house resulted in a costly $9878 cleanup but broken chemical containers and stained walls found last year in a Parnell house cost the state $7564.
Two Auckland central properties with stained walls and discarded broken chemical containers cost $7869 to test and fix while a Manukau state house kitchen cost $5018 to test but $7777 to decontaminate.
A Papamoa house where meth residue contamination was found in the bathroom has been referred to Environmental Science and Research for more extensive testing and costs of that cleanup and testing are as yet unquantified.
The most expensive case - $254,806 - was at Bader, Hamilton where the entire house was contaminated, forcing demolition and rebuilding.