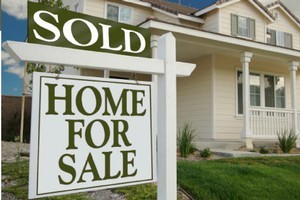 Faced with paying rent of up to $500 a week, Ben and Shannon Clement decided buying their first home was a "no brainer" when they relocated from Tauranga to Auckland. But finding the right property as low-deposit, first-home buyers was a depressing process. The couple, both aged 30, looked at "really basic Hardie-plank boxes in quite low-level suburbs," says Shannon. Then there were the ghastly DIY do-ups.
"People do terrible things. They don't mask the light switches and fittings, they just paint over them." Ben (pictured) remembers one place in which the walls had been painted but the fire detectors had been taken off the walls, leaving round holes showing old wallpaper underneath.
Most of the places they wanted to buy were out of their league and they faced stiff competition from higher-earning first-home buyers. "The banks wouldn't even have looked at us," Ben says. Then they heard about a new scheme, First Home Makeovers, launched by John Bolton, who started his mortgage brokering company Squirrel three years ago. Bolton, or "JB" to his clients, was with the ANZ, National and Westpac banks before launching Squirrel.
Now he specialises in first-home buyers with double incomes of at least $100,000 per household. Under the First Home Makeovers scheme, couples find a "do-up" house in the $350,000 to $450,000 range and Bolton arranges loan approval from a bank on deposit as low as 10 per cent.
His company then does a $50,000 to $60,000 makeover on the inside of the house, which includes rewiring, re-gibbing, putting in a new designer kitchen, new bathroom, sanding floors, painting and insulating.
The renovation cost is extended as a loan from First Home Makeovers then added to the mortgage at the end, once the house has been revalued and the bank is happy. By using his own tradesmen and buying wholesale, Bolton can take a $12,000 cut of the $60,000 renovation fee and Squirrel earns brokering fees. Typical clients are in their early 30s, with a deposit of between 10 per cent and 15 per cent of the purchase price, money that often comes from their parents.
The Clements became First Home Makeovers' first clients. Last month they bought a three-bedroom, brick-and-tile home on a flat, 850sq m site in Mangere Bridge for $351,000.
They put down a deposit of $35,000 and now the renovation team are doing a $60,000 makeover which will include new wiring, plumbing (including a new hot water cylinder), insulation, gibbing, polished floors, kitchen and bathroom, new internal doors and some windows replaced, paint inside and some external maintenance.
The couple chose their own colours and helped design the kitchen. The Clements are due to move into their home, with their 1-year-old son Daniel, early next month. Their mortgage repayments will be $2125 a month, about the same as they would have had to pay in rent. Shannon will work part-time as online marketing assistant for Harvey Furnishings and Ben will continue fulltime as national retail manager for ADT Armourguard Security.
"It's everything to us," Shannon says."We've been really appreciative of what JB has done for us. It's our first home. We can't wait." Bolton describes first-home buyers as "a good market". "They take up a lot of time but it's really rewarding at the same time. They're the most grateful people after they have purchased. You get amazing feedback from them."
The Clements' new home has good bones but was "pretty disgusting" when they first bought it, he says. In other words, an ideal do-up for first-home buyers. "The inside had been been absolutely trashed. The bathroom was unusable, the kitchen was non-existent and the laundry consisted of an old concrete trough."
By the time the renovation loan from Bolton's company is added on to the mortgage, Ben and Shannon Clement will have paid $411,000 for their property. But Bolton knows the new valuation, even a conservative one, will be at least $20,000 more than that. The Clements say they expect the valuation to come out even higher, based on other properties they have seen on the Auckland market.