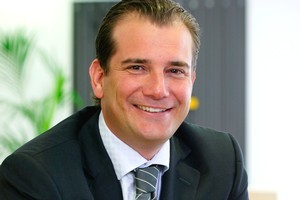 Applications for four 2011 scholarships awarded by the Keystone New Zealand Property Education Trust open tomorrow.
The scholarships are worth up to $5000 per annum per student for a period of three years.
There is also the option within some scholarships to extend for a further two years with the approval of the trustees.
Students who are in the last year of school can apply for the scholarships if they intend enrolling at a tertiary institution in New Zealand to study a degree in a property-related field.
The scholarships are designed to raise levels of education in the commercial property sector and assist young students to gain tertiary qualifications they would not otherwise have access to.
Mike Bayley, Keystone trustee and head of Bayleys Real Estate, said while the trust's objective of providing students with financial support was important, the opportunity for networking through mentoring and work experience within the various commercial companies which supported the trust was equally as valuable.
"The career backgrounds and experience of the trust's mentors ensure a depth of knowledge is available to scholarship recipients," Bayley said.
The Keystone Trust, which was formed in 1994, has supported more than 70 students since its inception.
The charitable organisation was founded through the initiatives of the Property Council of New Zealand, the Property Institute of New Zealand, the New Zealand Institute of Quantity Surveyors, the New Zealand Institute of Architects and associates of the late former industry figurehead Graeme Bringans.
Platinum supporters of the Keystone Trust include DNZ Property Group, Bayleys Real Estate, Kiwi Income Property Trust, Fletcher Construction, Westfield, Coffey Projects, Davis Langdon, ASB Property and Bell Gully. Gold supporters of the Trust include Ernst & Young, Brookfield, Mainzeal, Holmes Consulting and Rider Levett Bucknall.
Candidates wishing to register for scholarships can contact the organisation through its website www.keystonetrust.org.nz