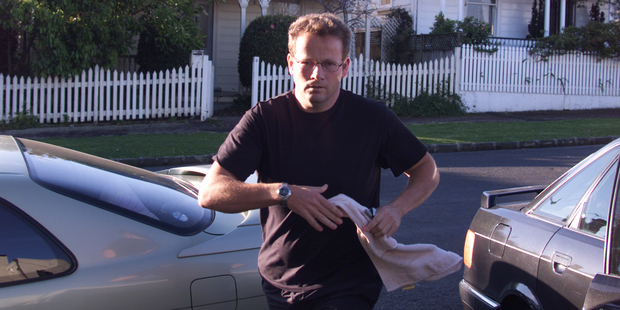 A Kiwi property developer living in Las Vegas, who a High Court judge accepts was predisposed to taking "unacceptable risks with other people's money", is to stay a bankrupt until at least November 2015.
Rod Nielsen was declared bankrupt in September 2009 over a personal guarantee on $14.5 million owed to failed finance firm Bridgecorp.
While the loan that sank him was to fund Queenstown's Lake Esplanade development, the 45-year-old was already known for his involvement in substandard and incomplete terraced housing projects.
The Official Assignee opposed Nielsen being discharged from bankruptcy and pushed for him to stay adjudicated for another three years.
As part of this process, Nielsen appeared in the High Court at Auckland via video link from Nevada earlier this month before Justice Geoffrey Venning.
In his decision released yesterday, the judge ordered that Nielsen should stay bankrupted until at least November 23, 2015.
It was not in the public interest to discharge Nielsen, who Justice Venning said had not met his obligations as a bankrupt.
"Mr Nielsen has failed to understand or appreciate the consequences of his actions that led to his bankruptcy in the first place," the judge said.
"I accept the submission made on behalf of the assignee that Mr Nielsen has a clear predisposition to incur credit and take unacceptable risks with other people's money."
The judge described the bankrupt developer's personal circumstances as "hopeless".
"If Mr Nielsen was to be discharged from bankruptcy now, I consider it almost inevitable, despite his suggestion otherwise, that he would engage in further commercial property development in New Zealand, with further loss to banks, financial institutions, their investors and other creditors," he said.