Schools urged to insist on helmets for push-scooter riders after claims to ACC rocket 500 per cent.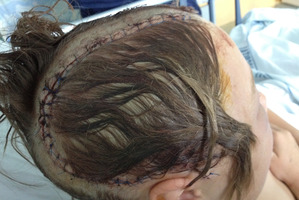 The number of children seriously hurt while riding push scooters has skyrocketed with their popularity. More than 6000 under-14s were injured last year.
The high injury rate has prompted child safety group Safekids to campaign for schools to introduce a "no helmet, no scooter" policy for children riding to school.
ACC claims have increased five-fold in five years with 725 children seriously injured during the 2007-2011 period.
Ann Weaver, of Safekids, said the numbers would be significantly lower if kids were reminded to wear helmets and shoes whenever they hopped on their scooters.
The organisation has been helped with a $30,000 grant from Jetstar airline's Flying Start scheme.
The Herald on Sunday is the media partner of the scheme, which gives $15,000 cash and $15,000 in Jetstar travel to a worthy cause each quarter.
Applications for the next round of funding close on June 30.
Weaver said the Jetstar grant would help schools develop policies on scooter safety.
There is currently no legal requirement to wear a helmet on a push scooter.
ACC data shows 80 per cent of scooter-related injury claims for children during 2008-2012 were caused by a loss of balance or control, and 10 per cent were because of collisions.
The five most common types of scooter-related claims were for lacerations (35 per cent), soft tissue injuries (35 per cent), fractures/dislocations (16 per cent), dental injuries (10 per cent) and concussion (2 per cent).
"We want kids to keep riding scooters but we want them to do it safely," Weaver said.
Jetstar chief pilot Richard Falkner said the airline was keen to promote child safety. "I have a 2-year-old daughter already waiting to get on a scooter and when she does, I want to make sure she is safe," he said.
Former rugby league star Steve Price is Jetstar's ambassador and also endorses the scheme's aims.
Scar pic a warning
A young boy lucky to escape permanent brain injury wants scooter riders to wear helmets.
Brent Bradley has a 40cm scar on his head where doctors removed part of his skull to stop a brain bleed after he fell off his scooter last year.
"I still see a lot of kids going to school without helmets and I have shown them the [scar] picture on my iPod so they can see what can happen," Brent said.
The 9-year-old hit a stone while scootering, flipped and landed on his head. Parents Conan and Leisje rushed him to Starship Hospital where a 10cm round piece of Brent's skull was removed.
Brent spent five days in hospital and has ongoing visits with brain injury specialists.
"Now we say no helmet, no scooter and we want other parents to do the same," Conan said.
Matipo Primary in Te Atatu Peninsula, now requires kids on scooters to use helmets.