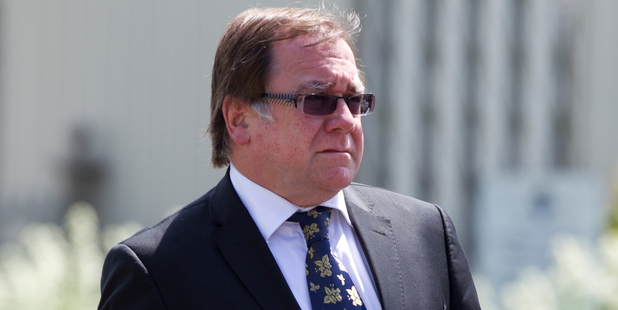 No heads rolling down the gutters outside Parliament. No resignations. Just apologies.
The unfathomable and inept handling by the Ministry of Foreign Affairs and Trade of the case of the Malaysian diplomat who has fled the country after facing sexual assault charges has left those involved from the Prime Minister downwards licking their wounds. But the vexed affair has yet to produce its first political casualties.
But if there are any they will be found in the ministry's protocol division. It is this unit which dealt with the Government's request that Malaysia waive its right to diplomatic immunity. The ambiguity of some of its messages to the Malaysian High Commission ended up delivering exactly the opposite outcome that the Government wanted - and expected.
Foreign Affairs ministers have little contact with the unit. It escaped the relatively recent, lengthy, expensive and acrimonious restructuring that sent morale elsewhere plummeting.
The ministry employs only the best and the brightest. Its culture puts a premium on caution. So why did the officials get it so wrong? And having got it so wrong, why did they make it worse by failing to tell their superiors, while giving incomplete briefing material to John Key and their minister, Murray McCully?
Having taken a firm position - or as firm as you can take when dealing with diplomatic immunity - McCully found as late as Tuesday night that the officials had pulled the rug from under him and the Prime Minister.
The questions might get answers after an independent review initiated by John Allen, the ministry's chief executive, has focused on how "informal communication" with the Malaysians left open the possibility of a different course of action to that expected by Key and McCully.
It is quite possible that the New Zealand officials put up their option of ensuring the diplomat was quietly returned to Malaysia - something which would have suited everyone bar the victim of the assault. Her right to justice has proved to be crucial in preventing the whole episode being swept under that aforesaid rug.
It has also brought the chain of responsibility for the mess into sharp focus - especially whether anyone should get the chop.
It is unlikely McCully offered Key his resignation. McCully can claim the old defence of being responsible, but not to blame. And, anyway, Key would never have accepted it. Allen did offer to step down, but was told likewise by McCully to stay on.
So the lowlier officials are in the gun. They always are when ministers try to distance themselves from the blunders of their public servants. But this time the officials are the ones with the questions to answer.