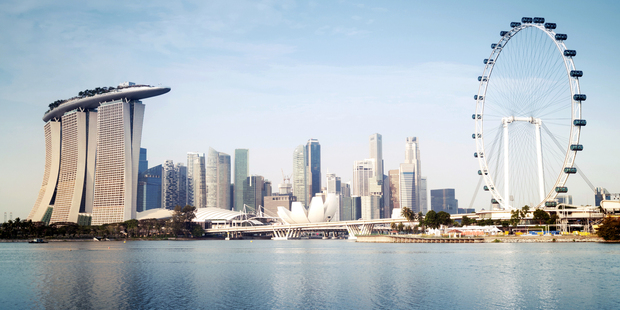 Auckland Mayor Len Brown is taking his first overseas trip to Singapore since the furore of his extramarital affair, which raised questions about a trip he made to Hong Kong.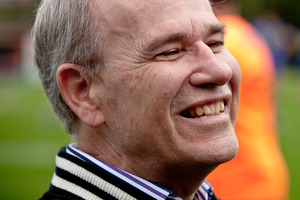 Mr Brown is travelling to the World Cities Summit in Singapore for four days from Sunday accompanied by senior council staff - chief planning officer Roger Blakeley, urban design champion Ludo Campbell-Reid, economic development manager Harvey Brookes and Waterfront Auckland chairman Sir Bob Harvey.
The mayor came under scrutiny during last year's revelations of his affair with council adviser Bevan Chuang over a trip he made to Hong Kong in January last year which he had not officially declared at the time.
Former council chief executive Doug McKay reviewed the Hong Kong Government-funded "special visitors programme" trip to Hong Kong and found no evidence of any connection with Ms Chuang or any improper use of council resources.
Ms Chuang told the Herald she did not accompany the mayor to Hong Kong and was in New Zealand at the time.
In a mayoral press release, Mr Brown said the Singapore trip was an opportunity to showcase Auckland on a global stage and learn from the experience of other leading cities.
He will meet other mayors, international experts and advisers on urban transportation and other issues, potential investors and former Prime Minister and United Nations Development Programme head Helen Clark, who is a keynote speaker at the summit.
The mayoral press release said the total estimated cost to Auckland Council for six participants is $44,000 - but did not say who the other participant was to the five listed.
Mr Brown's head of communications, Dan Lambert, said Mr Brown would not be accompanied by his wife, Shan Inglis, on the trip to Singapore.
The sixth person in the delegation was a member of the council's international relations team.
Mr Brown and Dr Blakeley will fly business class to Singapore because they have business meetings scheduled shortly after arrival, and economy on the return journey. The rest of the delegation will travel economy both ways, Mr Lambert said.