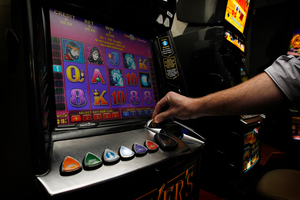 The Problem Gambling Foundation will take the Ministry of Health to court to try to overturn a decision under which the Foundation will lose most of its funding in favour of the Salvation Army, saying there were big questions over the process behind that decision.
The Problem Gambling Foundation's chief executive Graeme Ramsey said he hoped to go to court before the contracts ended on June 30, at which point the foundation could lose about 52 of its 63 staff as the Salvation Army picked up the work. Mr Ramsey said he could not discuss what the grounds of the legal action would be, but expected papers to be filed soon.
"If the changes are implemented then they are irreversible and we will have lost our capacity. We are still at a loss. We've been told it's not about price, we've been told it's not about performance and if the result of a process is odd or not understandable, that surely raises questions about that process."
Ministry spokesman Rod Bartling said the ministry was constrained in what it could say by pending legal action.
"However the Ministry is satisfied it followed an appropriate and robust procurement process to manage the tender for the contract currently held by the Problem Gambling Foundation." He said that was confirmed by an independent Pricewaterhouse Coopers review.
Labour leader David Cunliffe said papers released under the Official Information Act showed there were questions to ask. They showed the ministry raised objections to some of the Foundation's advocacy work including a campaign to promote 'pokie-free pubs' which the Ministry said was against Government policy. "I would have thought reducing the number of pokies in pubs was germane to its mission. At the best you'd call that micro-management. At worst, you'd call it a Government department running political interference. That would be a very unwelcome development."
The Problem Gambling Foundation found out it had lost the contracts in March after a tendering process in which 32 bids were put up. The Foundation was left only with its specialist contract for Asian problem gamblers. The Salvation Army had about 18 gambling-related staff in its 'Oasis' Centres, compared to the 63 employed by the Foundation.