Labour MP says party being thin-skinned, but Cunliffe tells him he was `inappropriate'.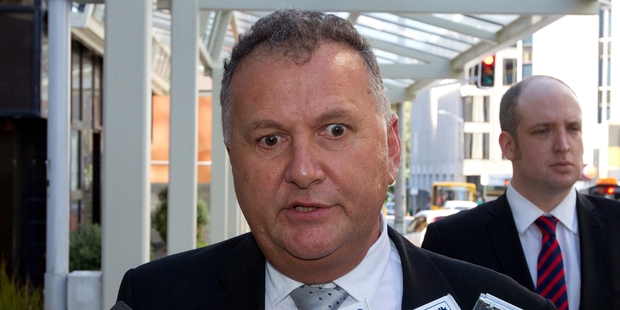 Labour MP Shane Jones says the Green Party is being thin-skinned over his attacks on their MPs, in particular for a party that accused Conservatives leader Colin Craig of stifling open political debate.
But the Greens say that describing its energy spokesman Gareth Hughes as "carrying on like a mollyhawk" in his protests against offshore mining was childish and unhelpful.
Its head of staff, Ken Spagnolo, complained to his Labour counterpart, Matt McCarten, about Mr Jones' comments, which the MP made in a radio interview.
The comments also earned Mr Jones a reprimand from Labour leader David Cunliffe, who said they were inappropriate.
It was the latest in a series of attacks by Mr Jones on Labour's potential coalition partner over its mining and fisheries policy.
Mr Jones, Labour's shadow economic development minister, was unrepentant yesterday: "Is this the same Green Party that complains of Colin Craig being too thin-skinned?" he said.
"The thought that it's led to a complaint - I'll just leave the public to judge that for what it is."
Greens co-leader Russel Norman is defending a defamation claim against Mr Craig, saying it was important to stand up for free speech and robust political debate.
Mr Hughes said: "The difference [to the Colin Craig case] was that this is simply childish name-calling. What Russel did was raise some very legitimate public policy concerns on Craig's stand on important issues like marriage equality and the place of women."
Mr Hughes said he was not personally offended by the comments, describing them as "Shane being Shane".
The argument stemmed from Mr Hughes urging the Environmental Protection Agency to hear all 4800 submissions on mining off the west coast of the North Island, the vast majority of which were opposed to iron ore extraction.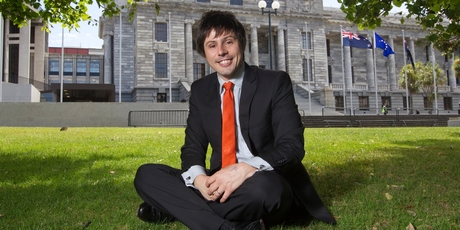 Mr Jones felt that the Green MP was undermining the agency and not respecting its independence. He said he had agreed to stay out of another independent agency's inquiry - the Commerce Commission's investigation into alleged extortion by the supermarket industry - and Mr Hughes should do the same.
Mr Spagnolo said that he spoke to Labour's chief of staff often, but complaints were rare.
"It's an informal complaint ... it's petty stuff."
Mr Cunliffe said he did not think Mr Jones' comments warranted an apology.
But "on occasion his oratory crosses the line into something he might want to consider".
To read more of our political coverage click here.