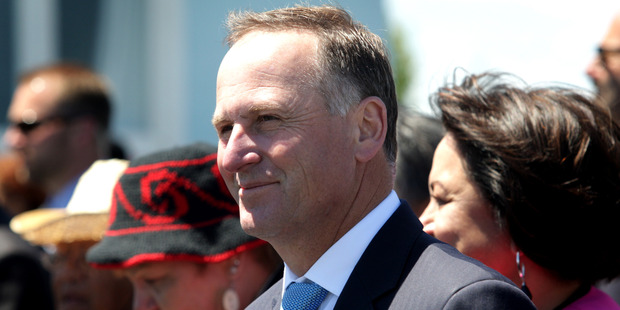 At this point in election year 2011, John Key had given the country a clear idea of what it could expect if his Government was given a second term: he announced that if re-elected it would partially privatise several named state owned enterprises. Asset sales were not popular then or since, but voters knew what to expect. National was returned and the programme has not hurt the Government's standing.
The notice served its purpose so well that if the Prime Minister has any contentious plans in mind for a third term we would probably have heard them, either last week in his first speech of the year, or yesterday when Parliament began. But his opening statement to the House contained nothing new. While it was an outline of the programme the Government would pursue in 2014, it was also a rehearsal for the election this year.
National is staking its case for re-election on the strength of the economy and its financial management. The surplus it expects to produce in the Budget for 2014-15 will be its proudest boast, and rightly so. Few, if any, other countries have kept their spending under such a tight rein as they weathered the recession that followed the financial crisis.
But Mr Key ought to acknowledge the contribution previous governments, Labour and National, have made to the economy's buoyancy in a storm. Careful budgeting had reduced public debt with surpluses for 14 years before this Government arrived. The notable achievement of this Government has been to restrain spending without noticeably reducing public services. It has not aroused the pain and outrage that accompanied cuts in the 1990s.
With the economy now growing at 3.5 per cent and Budget surpluses returning, this year's election is at risk of becoming an academic argument. Labour contends that the increasing national wealth is not being fairly distributed, that the gap between rich and poor is widening and the poor are slipping further behind.
Mr Key clearly intends to challenge that accepted wisdom this year. Income figures compiled for the Ministry of Social Development suggest the gap has widened over some periods, narrowed in others. The trend, as usual, depends on the measurer's starting point.
Voters may be much more interested in what both major parties propose to do to improve the economy in the next few years. Replying to the Prime Minister's statement to Parliament yesterday, Opposition Leader David Cunliffe pointed out the present growth phase was based largely on earthquake insurance payouts and spring dairy prices, neither of which were the Government's work.
But Mr Cunliffe's development ideas were not very different from National's: Labour would roll out ultrafast broadband faster somehow, build more state houses and subsidise family incomes to a higher level. More distinctively, Labour proposes to divert capital from real estate to productive activities with a capital gains tax on investment property.
Mr Key promises "a revised and refreshed agenda" from National for building a better economy. He said we will see it "in the first half of 2014". Science and innovation grants will increase, as will training and apprenticeship schemes. He indicated the Government will also tackle workplace safety this year, mentioning forestry among other high risk industries.
A Government seeking a third term seldom offers more than continuity, and relies on the country being in no mood for change. The ball this year is in Mr Cunliffe's court. It is already clear National is not going to campaign with anything as daring as asset sales this time.