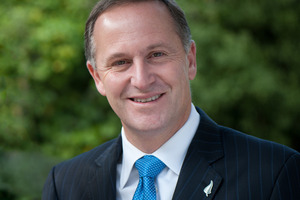 The spy agency charged with protecting New Zealand from "violent extremism and espionage" is looking for a new leader.
The NZ Security Intelligence Service has advertised for a new director, highlighting the need to "build trust in the intelligence and security sector".
The service's role is to investigate threats to New Zealand, protect the country from foreign spies and to spy on other countries.
It has a more feet-on-the-ground approach to intelligence than the Government Communications Security Bureau, which has just had electronic surveillance powers extended to allow it to spy on New Zealanders.
The bureau was recently embarrassed when caught illegally spying on internet tycoon Kim Dotcom for the police.
The NZSIS position description revealed that the ripples of the illegal spying affair continue, with the incoming director told to make sure the issues raised in the GCSB review did not reflect problems across the intelligence sector.
The job ad also forecast more co-operation with the GCSB.
The position comes vacant with the retirement of Dr Warren Tucker, a constant figure in intelligence and security services over the past 30 years.
A spokesman for Prime Minister John Key paid tribute to Dr Tucker. "He has made a significant contribution to the country's security and intelligence sector, for which the Prime Minister is very grateful."
The last vacancy in the security services was the GCSB director's job, filled by current director Ian Fletcher in February 2012.
The appointment of Mr Fletcher caused scandal when it emerged he was known to the Prime Minister from school. It emerged Mr Key had reached out to Mr Fletcher to ask him to interview for the position after being unable to fill the role.
Mr Fletcher's appointment was seen as a shift to the future from the GCSB's military-bound, bunkered roots.