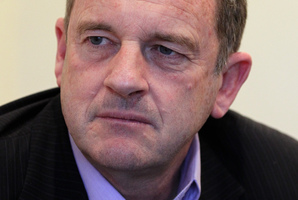 The six affiliated unions casting votes in Labour's first party-wide leadership vote will not be allowed to bloc vote and nor will the individual delegates casting the votes.
It is a rule designed to protect the unions from accusations of running the party.
The unions will be allowed to consult their wider membership or run internal ballots within their own unions to help the voting delegates.
But they can't direct voting delegates, said Labour affiliates council vice-president Angus McConnell of the Dairy Workers' Union.
"We cannot bind people and we cannot see how they voted."
The ballot will be run by the party, not the unions.
Mr Connell said one of the reasons for the non-bloc voting rule was to counter the perception that unions controlled the leadership.
"The other aspect was that we are very pleased to be able to have membership participation in selection."
Under Labour's new rules, the votes cast by affiliates will comprise 20 per cent of the final vote, with the caucus vote making up 40 per cent and party members 40 per cent.
The voting results of all three groups will be publicly declared after the vote, and individual unions will be able to find out the total votes for each candidate cast by their delegates collectively but not individually.
The affiliated membership of each union numbers about 50,000, Labour general secretary Tim Barnett said.
Each union will be allocated votes on the basis of their affiliated membership. But each union will choose their own way of selecting voting delegates.