Challenge is to persuade China that the company can play a role in the consolidation of its dairy industry.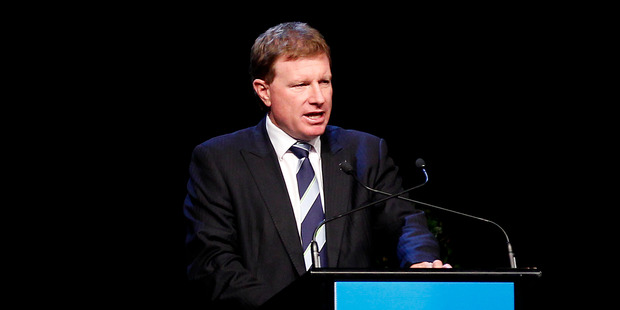 First show concern. Then action. Then add perspective.
It's the textbook three phases that occur when dealing with a company crisis, according to chief executives I chewed the fat with over the Fonterra food scare earlier this week.
Some in the PR world prefer the more crude approach to crisis management. That's the front up, fess up and (give us a) fair go to carry them through.
With the ultimate sanction of f*** off only being the final phase if a chief executive or members of his/her senior management team have been proven to have been grossly irresponsible in the exercise of their responsibilities.
The problem with the Fonterra food scare is that too many of the dairy exporter's consumers in the all-important China market (and at home in New Zealand) still expect chairman John Wilson and chief executive Theo Spierings to be publicly grovelling in phases one and two while they have long ago moved on to wanting to introduce a sense of perspective, get the necessary inquiries under way and get back to the complex and necessary task of running the business.
This is a difficult balancing act.
On TVNZ's Q&A programme last Sunday, Spierings and interviewer and show host Susan Wood for much of the time talked past each other.
Wood obviously wanted to exact accountability from Spierings, including asking the CEO if he would resign. Spierings - who had already spent a week apologising in Beijing, from Fonterra HQ and down at the Beehive - was obviously not expecting to go back to the first phase, preferring to try to inject his perspective.
But the political commentators - such as Bryce Edwards who told Q&A Spierings had to resign "for the good of New Zealand and the good of farmers" - weren't prepared to give him any semblance of a fair go. They wanted him executed on the spot from his CEO's job.
The irony is astounding.
Even China, which has a pretty ruthless approach to sacking chief executives who don't measure up, holds an investigation first.
But two of the three commentators had already made their minds up on Spierings without all the necessary facts being on the table. The other, a former Fonterra employee, at times sounded as if he was touting for a crisis management account.
There are now two Fonterra inquiries under way. One is an operational review led by group director of strategy Maury Leyland who has also been asked to take over the management of the recall of products made from the affected whey protein concentrate. Spierings has pledged this will be an in-depth review covering Fonterra's business processes, information and traceability systems, and current ways of working, including decision-making processes.
For Leyland's part she says Fonterra's initial investigations have given executives a clear idea of the events that led to the precautionary recall.
"But we now need to establish a detailed understanding of the processes, systems and decisions involved," she says.
"We are conducting the review to find out why this happened, prevent it from happening again, and ensure we take all steps necessary to maintain our global leadership position within the dairy industry."
The key word in Leyland's comments is precautionary.
Spierings put the danger of any infant developing botulism from the affected whey concentrate at one million to one. It may well be the case.
But, in my view, it is probably better not to offer odds when talking about human safety when that human is a baby.
Particularly as China - which has had countless food safety issues over the years - has now developed a zero tolerance approach towards tolerating any potential issues with the foreign imported infant formula their consumers pay a premium for.
Blog traffic in China shows a sense of perspective is starting to emerge. But the Chinese newspapers are still putting the knife in. Here's just a few headlines.
Shanxi Daily: "Clever trick. Low trick! Fonterra-style PR is hurting the Chinese masses."
Economic Daily: "Smokebomb. Fonterra's 'crisis PR' is hurting consumers."
One financial paper talked perceptively about Fonterra's war on two fronts - self-examination and self-justification.
But references are still being made to toxic milk - as was the case with the DCD issue earlier this year.
There was talk of potential compensation for consumers who had bought product made from potentially affected ingredients by Fonterra. And a sense that the media welcomed the third degree Fonterra would be placed under.
But the more perceptive questions were over whether with the world's largest dairy company, Fonterra, mired in a quality crisis, was the fast growth era for foreign milk players in China over?
"The obsession for foreign milk exposes the weaknesses of a great country, like relying on others for national defence," said one writer.
This soul-searching by China poses the most critical challenge to Fonterra.
When Wilson announced the Fonterra board review - chaired by Sir Ralph Norris - he said the company wanted to make sure it won't happen again. And it wanted to take steps to build systems and procedures in Fonterra, and the global dairy supply chain, that will reduce the chance of this ever happening again.
Wilson said: "We will not shy away from the findings of the review. The global food industry is changing rapidly, along with the science and food technology that are needed to stay at the forefront in the dairy sector. We are absolutely committed to maintaining our leadership position, not just in the quality and safety of our products, but also in manufacturing, and the testing, processes and systems required to maintain the highest possible standards."
The next balancing act that Wilson and Spierings face is to persuade China that Fonterra can once again climb back on its pedestal and play a role alongside Cofco and others in the consolidation of the Chinese dairy industry. It's worth spending the time and investment - both in New Zealand - to get this right.
From a New Zealand perspective, the Prime Minister must ensure a rigorous government inquiry. Too many of our exporters are paying a price for the damage the New Zealand brand has sustained.