Frustrations boil amid mixed messages from Fonterra and Govt.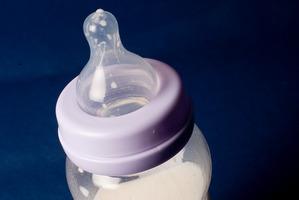 Frustrated parents have been flooding helplines in a desperate bid for information on which infant formula is safe and some have taken their children to the doctor.
Parents have now spent three days worrying whether the formula they are feeding their children could be tainted with botulism.
Last night the Ministry for Primary Industries refused to say what new information they had received from Fonterra which could expose the extent of the contamination.
The New Zealand Infant Formula Association is angry about how the dairy exporter has handled the scandal. Its members don't use Fonterra's whey protein but they have been affected by the plummeting international confidence in NZ standards.
On Sunday night, the MPI recommended caregivers should not feed children Nutricia Karicare stage 1 for babies and stage 2 for children from 6 months old, regardless of the batch number they came from.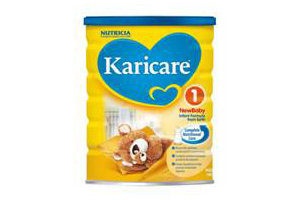 This was the third time the Government body changed its advice - on Saturday it said to avoid all Stage 2 formula and on Sunday afternoon it told parents not to use the specific batches Nutricia had recalled.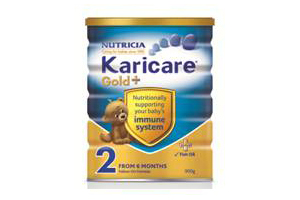 After a meeting with Fonterra yesterday morning, MPI acting director-general Scott Gallacher said there was new information coming to hand. He said only that it was information that might pertain to the trail and scope of ingredients supplied to Nutricia.
Mr Gallacher said MPI was not able to be completely sure other batches from Nutricia's supply chain did not contain the contaminated whey protein concentrate.
At 10 pm, Nutricia issued a recall for all Karicare Stage 1 New Baby Infant Formula and Karicare Gold+ Stage 2 Follow On Formula products, regardless of the batch number.
The company said it received further information from Fonterra late yesterday afternoon about its ingredient contamination which required them to expand the scope of our precautionary product recall.
None of the products tested and sold in New Zealand have indicated any contamination.
The managing director of Nutricia Australia New Zealand, Corine Tap, said: "We are working closely with Fonterra to ensure we have all the latest information."
"I also welcome the Government's call for more open information. As a mum, I understand the anxiety and worry that not having this clarity causes. We cannot accept this. Nutricia is meeting with MPI in Wellington as we speak."
More than 3000 people have rung the Karicare helpline and calls to Plunket surged to 600 yesterday.
Kiwi baby formula makers whose product is safe have also received more calls from consumers.
Parents have contacted the Herald asking about what formula they should be using. At least three said they were so concerned they were taking their child to their GP.
New Zealand brands of infant formula have been trying to distance themselves from the fallout.
The chief administrative officer of the Infant Formula Exporters Association, Chris Claridge, said the situation had been handled badly by Fonterra and the Government.
"All that consumers worldwide and consumers in New Zealand hear is, 'New Zealand. Botulism. Dairy.' That's all they're hearing."
Changing information
Saturday, 4pm:
Ministry for Primary Industries (MPI) advises parents and infants consuming Nutricia Karicare Follow On formula products from 6 months (Stage 2) to use infant formula for children aged 0-6 months (Stage 1), ready-made formulas or alternative brands.
Sunday, 12.30pm
MPI announces the recall of Karicare Infant Formula Stage 1 (0-6 months) with batch numbers 3169 and 3170 (use by 17/06/2016 and 18/06/2016) and Karicare Gold+ Follow On Formula Stage 2 (6-12 months) with batch number D3183 (use by 31/12/2014)
Sunday, 9pm
MPI advises not to use Nutricia Karicare Infant Formula Stage 1 for babies from birth or Nutricia Karicare Stage 2 Follow-on formula for children from 6 months old until further notice, regardless of batch number.
Monday, 12pm
MPI says it has received new information from Fonterra that may pertain to the trail and scope of ingredients supplied to Nutricia but refuses to reveal it.
Monday, 10pm Nutricia issues a recall all Karicare Stage 1 New Baby Infant Formula and Karicare Gold+ Stage 2 Follow On Formula regardless of the batch number.
What products are safe?
* All infant formula products EXCEPT Karicare Stage 1 and Karicare Stage 2.
* Fresh dairy products such as milk, cheese and yoghurt.
* Frozen products such as icecream.
* Milk powder.
Getting advice
Healthline: 0800 611 116
Ministry for Primary Industries consumer helpline: 0800 693 721 or mpi.govt.nz
Plunketline: 0800 933 922
Nutricia customer careline: 0800 258 268.