Easier for Kiwis to absorb shares and market gets time to digest offer: analyst.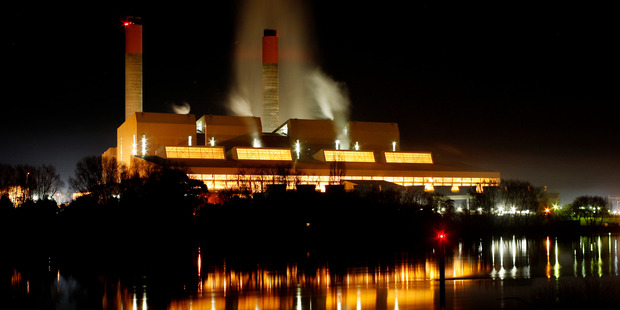 The Government could look to float Genesis Energy between a sell-off of two tranches of Meridian shares, says an analyst.
Prime Minister John Key said on Monday that Meridian's partial privatisation is so large it may have to be split in two to keep the Government's promise that the company will be 85 per cent to 90 per cent New Zealand-owned when it lists.
William Curtayne, a senior analyst with Milford Asset Management, described it as a "smart move".
He said splitting the offer would make it easier for New Zealanders to absorb the higher volume of shares and give the market time to digest the offer which is expected to be worth up to $3.2 billion. "It was no surprise. It has been touted a long time ago."
Meridian is widely expected to float on the sharemarket in October.
Another option was to sell Genesis Energy in between the two tranches of Meridian, he said.
Splitting the sale of Meridian Energy into two tranches should still give the Government time to get through its entire asset sell-down programme before next year's election, provided market conditions remain positive, analysts say.
Phillip Anderson, an analyst with Devon Funds Management, said having two tranches was a natural extension of the disappointing retail participation in Mighty River Power.
Just 113,000 individuals bought Mighty River Power shares despite more than 440,000 people registering their interest. The Green Party has claimed much of the general offer went to a small group of investors.
Anderson said it was not uncommon overseas for large floats to be split into several tranches.
In Australia telecommunications company Telstra was sold off by the government in three tranches spanning nine years. But the National-led Government may not have that long with a general election looming in the second half of next year.
Curtayne said the sell-down of the government's stake in Air New Zealand could be done quite close to one of the energy companies because it was a very different asset.
"You could still get it all done before the election, but it all comes down to how the markets perform."
Another market source said if the market conditions were good then completing the asset sell-down programme before the election "wouldn't be too big an ask".
Selling Meridian in two tranches would add to the cost of the sharemarket float but it would be small in terms of the size of total costs both analysts said.
Anderson said two tranches meant the first sell-down may have to be done at a bigger discount.
"Often when markets know there is going to be an opportunity to purchase something of size ... people are more hesitant to dive in because they know they will have access again later. It may be the first tranche has to be more discounted."
Anderson said it would have been better to do it all in one.
"But with [the] take-up of Mighty River Power by retail investors, that may not be an option now."
One way to get around the overhang problem could be to include issuing partly paid shares or instalment receipts where investors aren't expected to come up with all the money at one time, the unnamed source said.
The joint lead managers were named yesterday as Goldman Sachs, Macquarie and Deutsche Bank/Craigs Investment Partners. Goldman Sachs and Macquarie were joint lead managers for Mighty River Power.