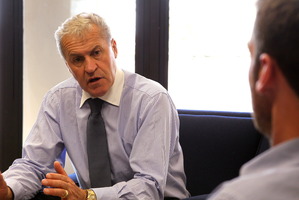 A bill that will strengthen the Local Electoral Act, including the rules around donations, has passed its first reading in Parliament.
Local Government Minister David Carter said the Local Electoral Amendment Bill No 2 would provide greater efficiency and transparency around the conduct of local elections.
"The bill will bring the Local Electoral Act closer into line with the Electoral Act which governs parliamentary elections and, in doing so help build trust in the local electoral system."
Key changes would see a limit to the size of anonymous donations a candidate could keep to $1500, a revision of the definition of "anonymous", increased disclosure and an introduction of penalties for non-compliance.
- APNZ