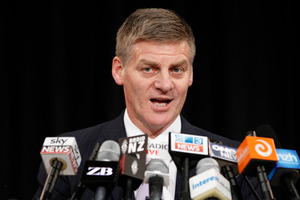 Bill English's 'Suck it up Budget' plucks a little from most Kiwis' pockets to help the Finance Minister reach his $197 million surplus by 2014/2015.
But not sufficient to spike major outrage.
Managing this trick is not an easy feat.
But the Government has so well conditioned New Zealanders to believe that getting back into surplus should be a 'national' target that there would be little sympathy for bleating by any welfare beneficiaries, smokers, and wage and salary earners who claim to be hard done by through the Budget measures.
English's Budget surplus target is highly conditional. New Zealanders will not bat an eyelid if he has to pull his get out of jail free" card - if the international economy turns turtle again or, the Canterbury rebuild is further delayed by more earthquakes.
There are some good elements to the Budget. Particularly the renewed emphasis on science and technology; getting student debt under control and nudging beneficiaries further down the route to self-sufficiency.
But the major problem is that there is no clear economic growth agenda. Growth projections rely on the timing of the Canterbury rebuild. Much more could be done to encourage NZ firms to employ more young New Zealanders or, become exporters.
That said the underlying message is clear.
English has set the Government (and New Zealand) on a prudent course - and the ratings agencies will approve.