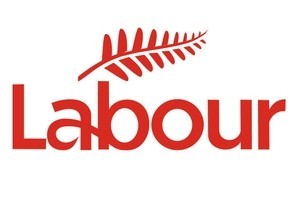 A suggestion the All Blacks should wear a red fern for the Rugby World Cup was quickly dismissed - but you could be forgiven for thinking the Labour Party had stolen the idea for election year.
All Blacks manager Darren Shand said last month that the team would consider swapping their silver fern for a red one, in a nod to the black-and-red colours of quake-hit Christchurch. All Black captain Richie McCaw put the kibosh on that idea, saying it was tampering with tradition.
Labour leader Phil Goff had supported the All Black red fern proposal - and his party has adopted a red fern for its new logo. But it has been in the planning for months.
The logo was made by advertising company Barnes, Catmur & Friends. Co-owner Daniel Barnes said it took six to nine months to finalise the design, which was first used in the Botany by-election campaign.
Again, critics are scathing. It is "not very original", "cliched" and even "metrosexual'', they say.
The new design, awaiting registration with the Electoral Commission, has replaced the New Zealand flag and bold italicised typeface of the old logo with the word ``Labour'' in a slim font - and the red fern.
Massey University political marketing specialist Claire Robinson says the party is trying to look ``fresher and more contemporary than the Helen Clark Labour Party''.
But the new logo's join between the letters a and b mirrors the Maori Party's logo, and the fern also looked like that used in the Progressive Party's.
AUT advertising lecturer Paul White says the new logo is modern and clean. "It's stunningly obvious to use the silver fern instead of the flag.''
Goff said: "The new version brings us into the 21st century, with the use of the fern which is instantly recognisable as a symbol of New Zealand.''