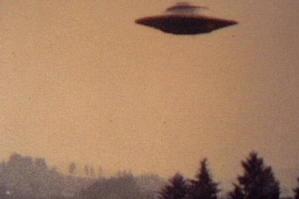 If, as fictional FBI agent Fox Mulder opined, the truth is out there, the New Zealand Government - or its United Nations representatives, at least - wasn't much interested in finding it in 1978.
Declassified papers show there was little appetite among New Zealand diplomats for a proposed UN agency to investigate UFOs.
The idea of a UFO investigation team was first floated in mid-1977 by Grenada Prime Minister Sir Eric Gairy.
And a Foreign Affairs briefing paper the following year summarises what appeared to have been an animated speech by Sir Eric, who in a draft resolution implored the UN General Assembly to establish the agency "as a matter of priority". The resolution also called for 1977 to be declared The International Year of UFOs.
In his speech Sir Eric "devoted considerable time to UFOs" the report said, "at the same time giving full rein to a clearly developed religious streak".
Sir Eric apparently left the majority of his speech to his Education Minister Mr Friday "who spoke at great length (consisting in the main of a recital of the history of ufology) and who was listened to in what can best be described as embarrassed silence".
"By the time Friday introduced his draft resolution it was clear that no one was prepared to accept it, the general feeling being that the subject was hardly a fit one to be treated by the United Nations "quite aside from the financial implications of the action proposed", the paper said.
Hopefully Sir Eric did not read Foreign Affairs' crushing summation.
"We share the general disposition of the Committee that the matter is not appropriate for discussion in a United Nations context.
"We hope, therefore, that the matter would be disposed of without a vote. If put to the vote, a negative vote would be appropriate, though the delegation has discretion to abstain." David Eames