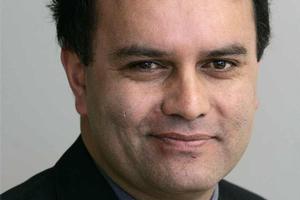 The guilty verdict on Phillip Field was never in doubt. Anyone who had a cursory understanding of his case would have expected this week's outcome.
I cringe when I hear apologists justifying his behaviour on the grounds that we misunderstand fa'a Samoa where it is customary to make a gift in appreciation of assistance from others.
It is disrespectful to Samoan people and their culture to use this as an excuse. I note that this defence wasn't used in court proceedings, probably because of the rather obvious fact that Field's constituents seeking his help in this case were Thai nationals.
Whatever their culture, everyone knows what is an appropriate gesture to a public servant.
A simple thank you card attached to a bottle of wine or a box of chocolates is the greatest length to which anyone should go. More than that is a bribe and the participants know it.
However, there is something desperately sad about someone who broke the glass ceiling as the first Pacific Island person to enter Parliament, and is now almost certain to be the first MP in this country to be jailed for corruption.
I first knew Field when he was a radical trade union leader. In the 1970s it was no mean feat for a young Samoan freezing worker to be elected as president of his meat works branch by a workforce that was 90 per cent Maori.
Later he moved to Auckland and became an official of the union, of which I was president. Field was a genuine fighter for low-paid workers and took his responsibilities to them seriously.
We shared many battles together and I found him to be one of the most inspiring working-class leaders I'd ever come across.
He had a good grasp of left-wing theory and, unusually for a Samoan, was agnostic about religion. I was rather surprised in later years when he described himself as a strong Christian and part of a Parliamentary prayer group.
Because of my experience of him, I could have been convinced that Field was helping overstayers altruistically and just messed up. His actions since then have proved otherwise.
But before we all go tut-tutting about his fall from grace, Field is only one player in what is fast being exposed as an avaricious political culture of Parliamentary entitlement.
I could point to dozens of shameless acts by MPs over the years, which have largely gone unpunished. Even until this week, Bill English - who should know better - didn't seem to get the fact that charging taxpayers $900 a week for his family home in Wellington, although legal, was morally wrong.
In my opinion there is an ethical sickness in our Parliament when even senior MPs no longer see themselves as the people's servants in public duty, but as political elites who are entitled to the maximum remuneration and perks they can give themselves.
But the rort isn't just restricted to individual benefits. All the parties now collectively fleece the taxpayer to fund their political election machines.
For example, three of the four main candidates in the recent Mt Albert byelection were already MPs and receiving their salaries and expenses right through the campaign.
In addition, the campaign staff were either MPs as well or Parliamentary staff with most of their costs paid.
Even the Prime Minister authorised a Cabinet minister on full pay to manage his candidate's campaign for eight weeks. The salary bill for just that was a good part of $40,000.
This week, a lone MP was convicted in court for corruption. But our whole political system is fraudulent. Party organisations as we used to know them no longer exist in a meaningful way.
List MPs are effectively party organisers and parties are covertly funded by taxpayers through the back door. Every party is guilty of it. This week the senior leaders of every Parliamentary party should have been in the defendant's dock with Field.