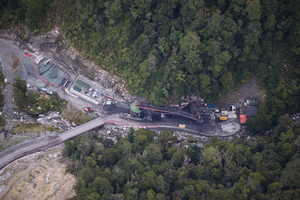 The second day of the final phase of the Pike River Royal Commission is underway.
Yesterday the police maintained they should be lead agency in another operation like Pike River, but conceded having decisions made off site hampered aspects of the search and rescue.
The Department of Labour also accepted underground mining regulations need to change as part of preventing another mine disaster.
The lawyer for the Council of Trade Union is now delivering his final submission.