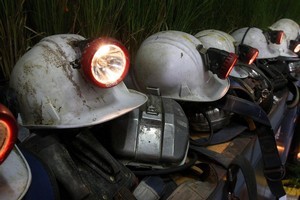 Prime Minister John Key has rejected suggestions the Government has ruled out a stimulus package to support the West Coast following the Pike River coal mine tragedy.
More than 250 jobs were affected by explosions at the mine, which killed 29 men, and the Government has been in discussions about how further economic loss could be prevented.
In December, then Economic Development Minister Gerry Brownlee met Grey District Mayor Tony Kokshoorn and said a package would most probably focus on developing industry in the region.
Following the talks, Mr Kokshoorn told media he had asked for a stimulus package in the shorter term.
Radio New Zealand reported today that documents it had received under the Official Information Act showed a stimulus package had been ruled out and that the Government had decided the impact of the disaster was mainly confined to contracting businesses in the Grey District.
The Government was now considering funding projects for the contractors, including work on a possible events centre that would be a memorial to the men who were killed.
However, Mr Key said discussions were continuing around what support the Government would be able to offer.
"We've been in discussions with the mayor there, and we're kicking around some ideas of what might work, and I think building a bit of a consensus about what is the best way forward," Mr Key told media this afternoon.
"In terms of a stimulus package, no, it hasn't been abandoned."
Mr Kokshoorn said today he was yet to see exactly what assistance the Government was offering.
"At this point all we know is that yes, our package that we asked for, we will get something, but we don't know what it is.
"It is up to the minister to announce that and hopefully over the next fortnight, or even the next week, he will sit down with us."
- NZPA