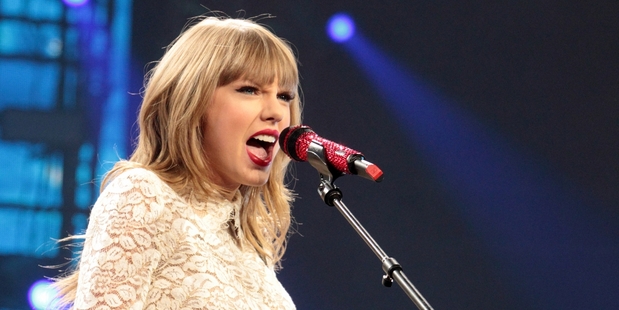 It has been 20 months since the Taylor Swift show last swept into town, 13 months since she released her last album, Red.
In the latter part of this year, she has played second fiddle in the charts to contemporaries such as Miley Cyrus, Katy Perry and even our very own Lorde - all of whom have just released new albums. And she has had to compete with awe-inspiring world tours by Beyonce and Rihanna, the wonderful and wacky, headline-grabbing antics of Lady Gaga and, of course, Britney, whose music - I kid you not - is reportedly being used by the British Navy to ward off pirates off the coast of Somalia.
And yet, there' something about Swift, something that has made it impossible to topple the 23-year-old singer-songwriter from her perch as the people's Princess of Pop.
For anyone who hasn't obsessed over a singer, it's difficult to understand what would possess someone to sit at the computer watching hours of badly shot fan footage, scouring blogs and fan-sites for snippets of the latest gossip and photos, or to queue for hours outside stadiums and spend thousands of dollars on merchandise.
But for her army of adoring Kiwi fans - or Swifties as they call themselves - it's a no-brainer.
Melissa Wong is an administrator on the New Zealand Taylor Swift Fans Facebook page.
She has seen the star perform a number of times and will be at all three of her Auckland concerts later this month. She will even get to meet Swift backstage after winning a competition on a local radio station.
"Being at a Taylor Swift concert is one of my favourite places in the world, where
I always feel like I can genuinely be myself. Her shows are so spectacular - as if you're escaping the real world and going to a world of fantasy and magic," says the 20-year-old.
For 22-year-old Hannah Swan, what sets Swift apart from other female singer-songwriters is her songwriting. "She writes songs from a personal and vulnerable place.
Her fans resonate with that kind of bravery - of putting everything into her songs and not being afraid to show vulnerability."
Kate Shannon, 19, agrees. "She's sharing her life with us.
What puts her above other [singers] is her character and how she connects with millions of fans through her songwriting."
This sentiment is echoed by Kiwi singer-songwriter Jamie McDell, whose debut album Six Strings and a Sailboat has earned her three nominations at the upcoming New Zealand Music Awards and whose country-pop sound is often likened to Swift.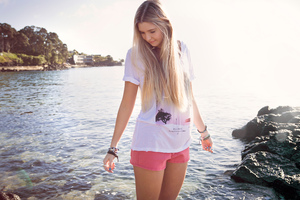 "I've always admired her for never trying to be cool. She's not trying to fit in with any kind of musical fashion. She just writes good, honest songs. Look up her dancing at award shows on You Tube - she doesn't care who's watching. She's empathetic and relatable," says McDell.
Being relatable has clearly made Swift such a positive role model to young women around the world. That and the fact that you won't find her stripping naked and licking sledgehammers in her music videos.
"She's kept grounded and has matured without sexualising her image, doing drugs or partying constantly, like a lot of singers in popular culture today," says Wong. "She's taught us many things, like how to be fearless, to be who we are and to speak up and believe in what we think or feel."
"She is kind to her fans and carries herself well in public," adds Swan. "She's not a train wreck and never will be, no matter how long the media waits. Taylor is true to herself and whatever examples she sets to young girls, they always appear to be the right ones."
Swift's philanthropic activities are no secret. She supports numerous causes, donates hundreds of thousands of dollars to charity every year and is renowned for random acts of kindness, such as earlier this year when she took 19-year-old cancer patient Kevin McGuire and his family to the Academy of Country Music Awards.
She is also a savvy businesswoman, who Forbes named as the second highest paid woman in music last year, earning US$69 million. This June, she also ranked at number six on Forbes' "most powerful celebrities" list, just behind Lady Gaga, Beyonce and Madonna.
For up-and-coming singers such as McDell, her business ethics are something to be admired and aspire to.
"She always incorporates ways to give back to her fans in everything she does, from her mum's 'job' on tour being to upgrade enthusiastic fans to better seats and inviting diehard fans backstage to Taylor's 'T Party' meet and greet, to even making sure that she's wearing lots of bracelets so that when she walks through the crowd at her concerts she can give them away to her fans."
McDell also likes that Swift doesn't charge for back-stage meet and greets - something that has become commonplace for many acts. "I believe that these are the kinds of things that artists should be doing for their fans as a thank you - without expecting any monetary gain."
Because, as McDell succinctly sums up, it's all about the fans.
"Fans buy your music, they come to your shows; they watch your videos. Without fans you are nothing."