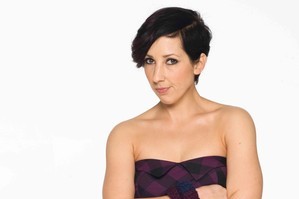 As news continues to break about the Canterbury earthquake, many celebrities have taken to Twitter - some more eloquently than others.
While some are thinking about loved ones (Robyn Malcolm, Brooke Fraser), others are thinking about their hair (Sam Hayes), their survival (Jaquie Brown), their ensemble (Mike McRoberts), their hubby coming home (Paula Penfold), or their entertainment pleasure (Dom Harvey).
Meanwhile, Heather du Plessis-Allan is still banging on about which TV network had better coverage. Check these out:
Piri Weepu: "Just try keep safe and have plans put into place if things don't get better so that your [sic] ready!"
Colin Mathura-Jeffree: "All you tweeters from CHCH....is there anything you need? Are you wanting for anything?"
Kate Hawkesby: "Bob Parker such good talent - Bob Parker for PM!!!"
Raybon Kan: "Maybe Chch needs to elect Wyclef Jean as mayor in this time of upheaval."
Sam Hayes: "Home comforts amongst the aftershocks - the smell of my Kevin Murphy Angel Rinse Shampoo and Conditioner, so yummy, so good!"
Dom Harvey: "During a smoko break I'd love to see 5 of the demiolition [sic] workers in Chch leave their helmets and vests on and do the YMCA dance."
Suzanne Paul: "So proud of all the Cantabrians, pulling together and helping each other out, it renews your faith in human nature. I feel for them."
Robyn Malcolm: "Wish could be in Chch today to help Mum clean up the mess. 5 year old nephew wondering why earthquake Gods so cross."
Paula Penfold: "Yay.. homeward-bound. He'll be in trouble though for not seeing his mum while in Christchurch."
Mike McRoberts: "Just swapped the flak jacket for a fluro [sic], been out at first city demolition job."
Heather du Plessis-Allan: "He also said 3's bulletin was better than TVNZ's. I've had TV3 reporters themselves say TVNZ did a better job."
Hayley Westenra: "My family are doing just fine, although it will take some time to get the city back on track."
Zane Lowe: "Hold tight Christchurch. We are thinking of you."
Jaquie Brown: "Just got myself a survival kit. Reckon you should too if you live in NZ."
Brooke Fraser: "Heart is racing. Just found out my friends in Christchurch are okay. Thoughts/prayers to all in Chch."