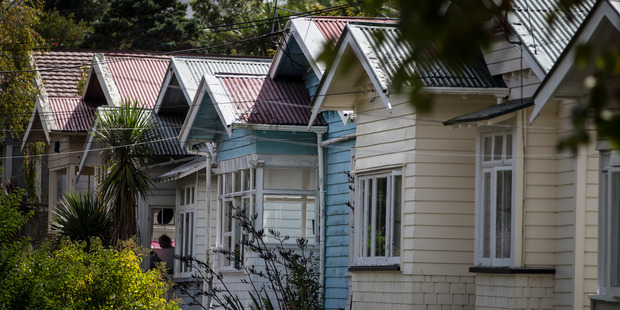 Many people say property investment is easy - you buy a property or two, forget about them, and in ten year's time they will make you a millionaire.
This can't be further from the truth.
Having met many investors through both the Auckland Property Investors' Association (APIA) and my own networks, the vast majority of successful property investors share similar traits - they are hardworking people who believe in delayed gratification.
The comment below was made in response to one of my previous articles:
"I am an immigrant of 12 year's standing. I arrived with the equivalent of $2500 and over time, I have bought a family home and also a rental property. I could do this as I have put in tremendous effort, and often foregoing the holiday or the flat screen television, or the sports car. I feel entitled to own my rental property and will continue to buy more if I am able.
I am a bit sick of being told that rental property investors are the devil's spawn. It is a service, not everyone can afford to buy their own home, or they prioritise differently. In either case, people still need a roof over their heads. That is the service provided here, and like any other service, it is not free...."
To me, that says it all. In fact, many of APIA's successful investment stories take on a similar trajectory - save/invest today for a better tomorrow. But delayed gratification is not always an easy feat.
So what is involved in property investment?
Once you have overcome the trappings of our consumeristic culture, you will need a deposit (or sufficient equity). Typically for first-home buyers and new investors, this involves a prolonged period of saving.
You then need to arrange some sort of finance, generally with a bank.
Read also:
• Why are house prices so high?.
• Andrew Bruce: Property investors are tax disadvantaged
• Is now a good time to buy property in Auckland?
When you have the finance side lined up, you need to decide where and what to buy. There are many different residential property markets in Auckland: apartments, free standing houses, terraced houses, do ups to name a few. It can seem overwhelming at times but each market benefits investors in very different ways.
It is then time to start looking. Be prepared to spend the next many weekends and evenings scanning the internet and attending open homes. Shortlist the properties within your budget and start running the numbers. Ask yourself, will the property pay you money each week? What is it going to cost you? Can you afford it? These are very important questions to answer, especially when interest rates are likely to increase.
Once you have picked your property, make an offer. It is daunting at first because you are dealing with larger numbers that you probably have ever had to manage before. There is also the realisation that you are making a serious commitment with a lot of yours, and in many cases the bank's, money.
If you think property investment stops here then you are in for a rude surprise. Of the over 74,000 applications received by the Tenancy Tribunal from July 2012 to June 2014, an overwhelming majority relate to rent arrears.
It is important for you to actively manage your investment and if you are not prepared to do this, or do not have time, then pay a professional property manager to do so.
So why invest in property?
Property investment is a business, and like all businesses, it has its own set of challenges. These challenges are not insurmountable, they just need to be managed. Many investors choose property as an asset class because they prefer investing their hard earned money in bricks and mortar - something tangible. Investing in property is a hands-on experience which gives you a greater level of control over your portfolio's value. The value of stocks or bonds will not increase with a fresh lick of paint.
As you can see, investing in property successfully involves a lot of skill, judgment and robust property management systems. For people to suggest property investment is an easy option indicates they don't understand what is actually involved, or have never managed a portfolio of residential rental properties before.