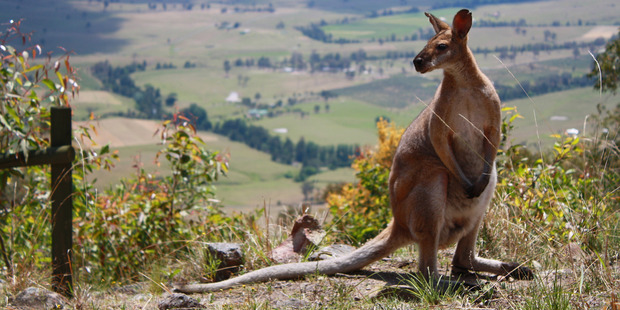 ANZ bank has launched a new service to help Kiwis pool their retirement savings in Australia and bring the money back to their New Zealand KiwiSaver account.
In July last year new trans-Tasman portability rules kicked in allowing people to transfer their savings between the two countries provided their scheme met certain conditions.
The Australian Tax Office has estimated around $19 billion worth of superannuation savings are 'lost' or unaccounted for and some of that money is expected to belong to Kiwis who have previously worked in Australia.
Unlike KiwiSaver where members have one account regardless of where they work, in Australia a new account is set up each time a person moves employers so it can be hard for people to keep track of their savings.
ANZ said the trustee of its Australian superannuation scheme ANZ Smart Choice had been granted an exemption allowing it to open superannuation accounts for New Zealand residents.
The move means Kiwis who want to pool all their money into one place in Australia can do so and can then choose to transfer it back to an ANZ KiwiSaver scheme.
An ANZ spokeswoman said there would be no charges for setting up the Australian superannuation account but moving the money from other super accounts in Australia would likely incur exit fees.
The total amount of fees would depend on how much a provider charged and how many accounts a person had in Australia.
Those wanting to set up an account in Australia with the ANZ could do so by phone and would then receive either a text message or email telling them how many accounts they had in Australia within 48 hours.
They will then be asked to decide if they want the money transferred to the ANZ Smart Choice scheme.
The spokeswoman said it could take up to two weeks for the money to be brought together under the scheme and a further 30 days for it to be transferred to New Zealand.
John Body, managing director ANZ Wealth New Zealand, said the bank had already helped more than 540 customers transfer $11.5 million back to New Zealand since July last year.
"Nevertheless, this could be the tip of the iceberg based on the number of Kiwis who have worked in Australia since compulsory superannuation was introduced there in 1992," said Body.
A recent online survey of 2200 people found that while 9 per cent had worked in Australia since 1992, only 6 per cent had transferred their Australian superannuation money to a KiwiSaver account.
"Because Australian rules prevent people from accessing their superannuation funds until they retire, many New Zealanders simply returned home and left their superannuation funds in Australia.
"That money has either been surrendered to the Australian Tax Office or remains with the original Australian superannuation provider."
Body said the new service would allow Kiwis to consolidate their money in Australia with the click of a button.
Kiwis must have an existing KiwiSaver account with the ANZ to access the service.
However the system does not allow transfers to go the other way from its New Zealand KiwiSaver accounts to Australia.