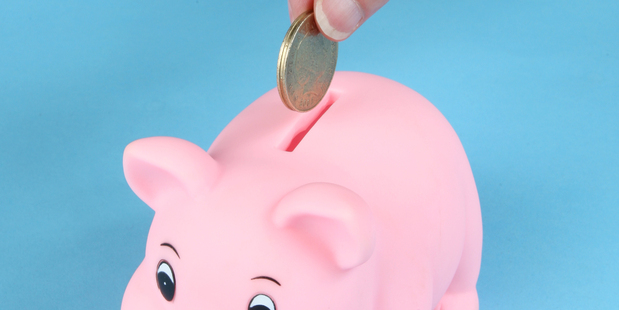 Labour's proposal to make KiwiSaver compulsory has sparked an interesting debate in Your Money about how much people need to save to live off in retirement.
Retirement is a long way off for me but I'd still like to know I am on track.
Let's face it by the time you reach your 60s it's too late to save a big nest egg unless you are earning a large amount of money or sell a valuable asset like a business or a property.
The idea of saving a little bit each pay over my working life seems far more achievable.
But figuring out exactly how much I might need to live off in retirement seems really hard.
The Financial Services Council has suggested a figure of $350,000 but the Commission for Financial Literacy and Retirement Income says it depends on the individual.
Retirement industry policy expert Michael Littlewood believes more research is needed to help people work it out.
Surely more information can only be a good thing in this situation.
What do you think?
Too much
One reader of Mary Holm's column suggests a couple will need $100,000 a year to live off and a nest egg of $1.2 million to pay for that.
But Holm is quick to debunk that theory and points out that figure is way above the average income that workers currently earn.
She also addresses a number of concerns about employers taking their KiwiSaver contribution from the employee's pay packet.
Known as total remuneration it's an issue that has upset a number of people although employers say it is fairer to those who don't want to join KiwiSaver.
Read Holm's column if you are in this situation and have concerns about what your employer can and can't do.
Mental health and money
Diana Clement's piece about mental health issues affecting people's finances really struck a chord with me this week.

Being in a tough financial situation is enough to make anyone feel stressed and have sleepless nights but it's even harder if you have mental health issues or, as one person in the comment's section has pointed out, a physical disability.
Just recognising you have a money problem linked to mental health may be hard enough let alone asking for help for it.
Clement's article has some great suggestions on ways to help.
Second time round
This week's KiwiSaver Q&A addresses the issue of using KiwiSaver to build a house if you already own the land.
It also has some advice for people who have already owned property in the past but may be back in the same position as a first time buyer due to unforeseen circumstances.