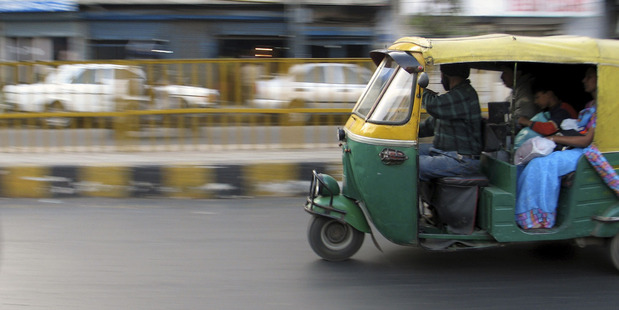 What do emerging markets do after they've emerged?
They converge, of course, according to the latest report by the UK-based Create Research.
For the last six years, Create, in partnership with funds management firm Principal Global Investors, has surveyed institutional investors across the world: this time badgering 704 investment firms, pension funds, assets consultants and the like, in 30 countries (of which NZ wasn't one), for feedback.
The Create studies are usually worth a read, if you're interested in that kind of stuff, and this year is no different. First-world investors have traditionally had an up-and-down relationship with emerging markets - piling in and out as the mood strikes them.
Or, as one anonymous investor told Create: "In the 1990s, we underestimated the weaknesses of emerging economies. In the 2000s, we overestimated their strengths. It's time to rethink."
The rethink may see emerging markets lumped in the same mental category as developed economies, Create survey participants more or less agree.
"Everywhere, the most noteworthy convergence is expected in financial markets," the report says.
"First, the correlation between emerging market and developed market equity indices has been rising and will continue to do so; their volatility, too, will be converging.
"Second, the share of emerging economies in the MSCI All-Country World Share Index will rise, especially with the likely inclusion of the mainland Chinese stocks (A-shares)."
To correct New Zealand's glaring exclusion from the Create survey, I asked Auckland-based asset consultant, Mark Weaver, head of Melville Jessup Weaver, for the local angle on emerging markets.
Weaver says there is an increasing demand among NZ institutional investors (including charities and pension funds) for exposure to emerging markets.
He says global fund managers are also taking intrinsic positions in emerging markets by benchmarking against the MSCI All-Country World Share Index rather than against the more traditional MSCI World Index (which includes only 23 developed world share markets).
(Index providers also disagree on occasion about the emerging market definition. Last week, for instance, MSCI declined once again to promote South Korea from 'emerging' to 'developed', a move rival firm FTSE made in 2008.)
Sadly for financial journalists everywhere, the Create study says emerging markets "will no longer be distinct regional groups that can be described by catchy acronyms such as BRICS (Brazil, Russia, India, China and South Africa) and MINT (Mexico, Indonesia, Nigeria and Turkey)".
"Since 2008, BRICS has proved a clever marketing tool but a dumb investment strategy for most investors," the report says.
However, there is always strong demand in the acronym market: surely a new one will emerge soon.