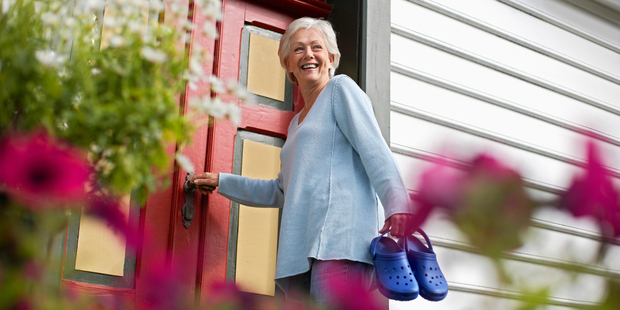 Most middle income earners won't be able to retire comfortably unless tax rates for KiwiSaver investments are slashed and savers are forced to take on more risk, a lobby group for the industry claims.
The Financial Services Council, whose members include major banks and life insurance companies, says it has written to politicians with a package of policy recommendations which if implemented would potentially double the income of employees in retirement.
The council wants the default funds for KiwiSaver, the funds where people are placed when they don't choose a fund, to move from being conservatively invested to a balanced portfolio.
The change would increase a saver's exposure to share and property investments and potentially increase their investment risk.
The government decided against making a change to the conservative setting in October last year stating that the aim of the default funds was to provide stable returns and build confidence in KiwiSaver while savers consider the best fund for their individual circumstances.
At the time around 23 per cent of the 2.1 million KiwiSaver members were in default funds with an estimated $3.5 billion invested.
The Financial Services Council also wants to cut the tax rates on KiwiSaver, dropping the top rate from 28 per cent to 15 per cent, the mid rate from 17.5 to 8 per cent and the lowest rate from 10.5 per cent to 4.3 per cent.
This would be paid for by getting rid of the tax member credit which allows savers to get a maximum of $521 per year from the government if they save $1042.
FSC chief executive Peter Neilson said New Zealand currently had the most punitive tax regime for retirement saving in the developed world.
"Someone on the average wage saving over 40 years will lose half of their retirement nest egg to the impact of tax," he said.
Neilson said its analysis showed the $521 tax credit was worth $28,000 over 40 years.
But cutting the tax rate could drop contributions for someone on the average wage by $164,000 and boost their nest egg by $288,000 over a 40 year working life.
Neilson said its research had shown a comfortable retirement would be around double the rate of New Zealand Superannuation, currently $282 a week after tax for each person in a married, civil union or defacto relationship.
The council's proposal would not change the rate of New Zealand Superannuation and it said contributions rates for KiwiSaver could be between 6 per cent 9 per cent split between an employee and employer.
The current contribution minimum rate is 6 per cent combined but Labour wants to increase it to 9 per cent and make the scheme compulsory.