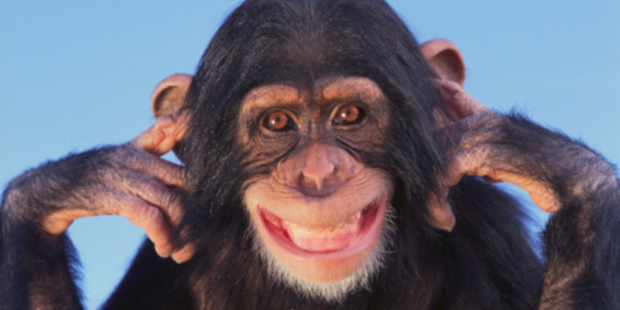 By age 67 I will, according to a digitally-imagined version of my future self produced by US bank Merrill Lynch, look equal parts ex-coalminer and chimpanzee.
The photo-aging process (it's free, try it yourself at the above link) is intended to spark up retirement savings plans but it may have the opposite effect too: there's no way I'm going to provide financial support to that grubby-faced ape.
Perhaps a more flattering angle or professional lighting might help me establish the "emotional connection" with my future photoshopped self that US researchers say could lead to better savings habits.
As reported on Australian investment industry website Investor Strategy News, a study by the Stanford Center on Longevity and Mercer found that people who viewed images of their future selves were likely to increase retirement savings compared to those who sensibly bury the prospect of aging deep in the subconscious.
"In one version of the studies, people who had viewed an aged-enhanced photo of themselves were willing to put an average of 6.8 per cent of their salary into a 401(k) plan while those in the control group, who had not seen such a photo, were willing to put away an average of only 5.2 per cent," the story says.
"Another study showed a differential of 6.2 per cent for those who saw their older selves compared with 4.4 per cent for those who hadn't."
The future-imaging technology will undoubtedly improve rapidly. Soon we may be able to view bank-sponsored 3D movies of our future retired selves based on projected retirement income.
If the Merrill Lynch older-me photo is any guide, I don't want to see my movie: it would likely resemble the final scene of Planet of the Apes - but without the horse or the girl due to budget constraints. Damn you to hell Merrill Lynch, damn you all to hell.