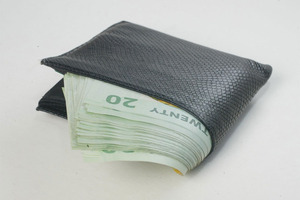 Cash is the one financial product that most of us probably think we have a grip on - even (or especially) if we don't actually have much of the stuff to hand.
But, according to a recent survey by financial research agency Canstar, analysing cash, in the form of NZ 'tax-wrapped' bank products known as Cash PIEs (for Portfolio Investment Entities), required the researcher to consider at least 40 different features.
"Features taken into account include minimum opening deposit, ongoing balance and withdrawal amount, reporting options, internet and phone access, the period to process deposits and withdraw funds and the credit rating of the institution," the Canstar report says.
While most of those features might apply equally to non-PIE cash accounts, the addition of the tax component does bring with it some extra complexity.
The Cash PIE products were designed to give cash investors on the higher 30-33 per cent marginal tax rate access to the lower PIE tax rate of 28 per cent, but Canstar notes "[Cash] PIEs also offer, on average, a higher base rate of income when compared to online saver accounts".
"Happily, this benefits all investors, irrespective of their prescribed tax rate," the report says. Of the cash products on its database, Canstar charts the current average deposit rate as follows:
• Online saver rates: 2.96 per cent
• Cash PIE rates: 3.21 per cent
• Effective Cash PIE rate at 30 per cent tax: 3.33 per cent
• Effective Cash PIE rate at 33 per cent tax 3.48 per cent
For your average punter on lower marginal tax rates, it could be a lot of work trawling through 40 features of numerous Cash PIE products in order to gain a potential 25 basis points leg-up compared to the standard variety.
At the Cash PIE level, the tax distortion might appear marginal (although, of course, it would scale-up considerably depending on the amount on deposit and personal tax rate) but some of the more curious features of New Zealand's investment tax system can have a much greater effect.
Without going into the details, the current tax rules can give various advantages to investors in New Zealand and Australian shares compared to other global equities (and also to international share investments depending on whether they are PIE 'wrapped' or domiciled offshore).
According to a researcher I spoke to this week, these NZ tax peculiarities have proved enormously influential over KiwiSaver returns.
Using the example of KiwiSaver conservative funds, which theoretically should generate broadly similar results over time, the researcher told me the "dispersion of returns" over a five-year ranged over an incredible, and globally unique, 14 per cent - from the worst performance of - 10 per cent to a high of 4 per cent.
The researcher said the spread of returns was driven almost entirely by tax consequences of how the conservative KiwiSaver funds invest the shares portion of their portfolios.