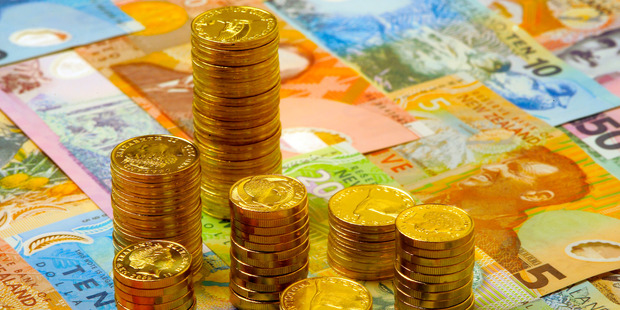 As part of Money Week 2013, we are running a series of articles offering basic investment advice, written by Sorted.org.nz.
Here in New Zealand, savings accounts and term deposits with banks, credit unions or building societies are common low-risk cash investments. They have the lowest level of risk and produce regular, reliable income whilst protecting your initial capital and providing the additional advantage of a relatively liquid investment.
They also, however, provide the lowest returns of any asset class. You lend your money to the bank in return for regular interest payments, but tax and inflation can eat into the value of the interest you earn. It pays to shop around for the best rates.
The graph below shows historical returns and projected returns from an initial investment of $10,000 in 1993. While the simulated returns on cash investments are not high, no matter what type of investor you are or your attitude to risk, all portfolios should hold some cash due to its liquidity.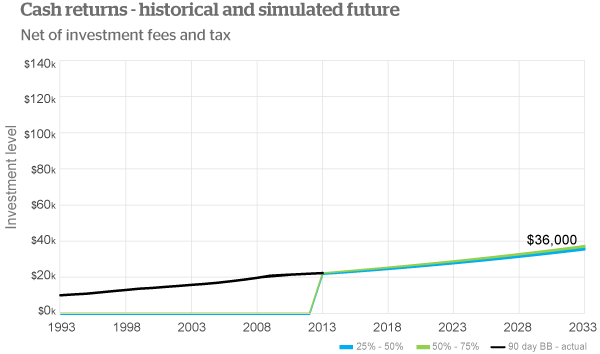 By 2033 a typical outcome would fall within the green and blue areas.
Sorted's Investment planner recommends investors have between 4-10 per cent of cash assets. More aggressive investors who are happy to tolerate some ups and downs in the value of their investments need only have around 4 per cent of their portfolio in cash. These investors are focusing long-term with their investment choices and don't need regular income from their investments or access to their money. The main benefit of cash in a portfolio is the liquidity it provides.
This doesn't mean there aren't other benefits as it provides a consistent, regular return to an investor, and there are situations where cash can be the best option for an investor - especially for short-term savings and emergency funds. Think about your financial and investment goals and then work out what role cash can play in your portfolio. Then talk to your bank to find out what they can offer.