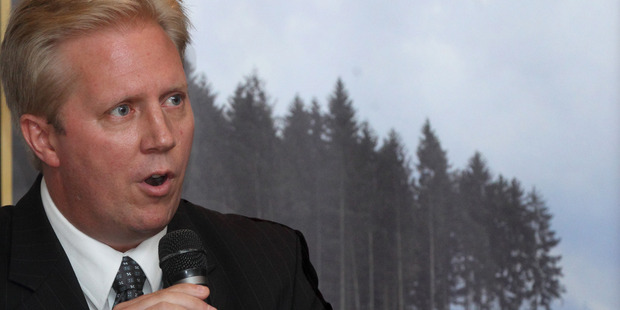 As former Revenue Minister Peter Dunne was busy juggling some interesting personal v public privacy issues last week, his successor, Todd McClay, was perusing a different set of issues.
The IRD's supplementary 'Briefing to the Incoming Minister' ("known as the BIM"), released last Friday, covers the "key issues facing the tax system", according to a Beehive announcement.
While McClay says in the statement that New Zealand's tax system is "in very good shape and the envy of many nations", there are several items on the reform agenda.
As well as generic statements about reducing red tape etc, the only other point the new Minister notes in the release is a concern about aligning international tax rules
"In particular I have welcomed the OECD report on Base Erosion and Profit Shifting (BEPs) and will be working closely with the Commissioner to ensure New Zealand is an active part of this multilateral process," McClay says, leaving it up to readers to explore the meaning of BEPs (try the "full BIM").
However, the supplementary BIM does indicate the IRD has many other irons in the fire, such as getting its IT systems up to scratch and input on the "Livestock Bill" to finalise.
Other, less pressing "medium term" matters, are also listed in the BIM, including the perennial attempt to arrange mutual recognition of imputation tax credits with Australia, tax treatment of charities and a blanked-out line that could be anything.
And while the redacted line probably hides the most interesting IRD medium-term mission, another point does stand out.
One of McClay's duties will be soon to consider options to "reform the tax treatment of portfolio investment entities (PIEs)". The PIE regime was introduced in 2007, in conjunction with KiwiSaver, to align personal tax rates with tax rates in managed funds - it also set a top PIE rate of 28 per cent, creating an incentive for top-rate tax-payers to invest via funds.
In its 'Savings and investment taxation review' published this March, the IRD outlined some of the PIE options up for debate, such as "extending PIE rates to portfolio investments directly held by taxpayers (debt and equity)".
"This would encourage more domestic savings," the IRD savings review says, before highlighting a disagreement with its colleagues over at Treasury.
"On balance, the Treasury consider that overall efficiency would likely be improved [by extending PIE relief to direct investments]; whereas Inland Revenue considers that the opposite may be true," the document says. "Inland Revenue considers that for coherence reasons it may be preferable to instead remove the cap on PIE tax rates [ie scrapping the 28 per cent incentive], as was suggested by the Tax Working Group, and use the revenue raised to lower personal tax rates."
Industry players will be watching out for McClay's call with interest. If the PIE top tax cap is removed, for example, products such as 'cash PIEs' would lose their relevance.
The IRD also reports its "secrecy review" continues - I don't know what that's about but Peter Dunne might.