More than 21,000 people joined retirement scheme in May - the most it has grown by in more than 18 months.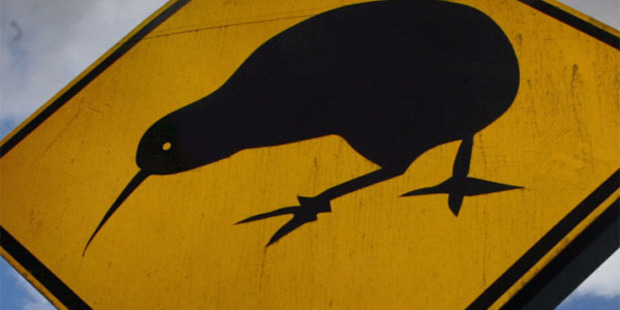 The number of people signing up to KiwiSaver surged by more than 21,000 last month - the most it has grown by in a single month in over 18 months.
Figures produced by Inland Revenue show the retirement savings scheme attracted 21,186 new people in May.
This added to to the 16,163 that came in during April and the 16,242 who signed up in March.
Around half of those joining KiwiSaver last month signed up directly with a provider (9942) while nearly 9500 were automatically enrolled.
People are automatically enrolled in KiwiSaver when they switch jobs or enter the workforce for the first time.
Vedran Babic, operations manager at Fisher Funds, said it too had noticed a surge in its enrolments last month.
"May seems to be quite a popular month."
Babic said the highest monthly sign-up rate last year was also in May, when 18,325 people joined the scheme.
The average monthly sign-up rate last year was 15,424.
Babic said it was hard to know why May was such a popular time of year to sign up to the KiwiSaver scheme which turns 6 years old on July 1.
He said it could be because April was the start of the financial year for some organisations, which meant they hired more staff.
More people may also have been encouraged to sign up this year because of the increase in contribution rates for both employees and employers from 2 per cent to 3 per cent on April 1. "It might have meant some people have switched on to it."
May was also the month before the end of the KiwiSaver financial year which is when the Government's member tax credit is calculated to.
People have until June 30 to contribute the $1042 required to get the $521 maximum contribution from the Government.
Babic said there may also have been a push by financial advisers to encourage their clients to sign up before the end of June when new anti-money-laundering laws come in.
"It may just be a combination of all those things."
Babic said the sign-ups had been slowing but there were still a lot of people who could potentially join the scheme.
The IRD's report on the year to June 30, 2012, indicated around half of those eligible had signed up so far.
As of the end of May, 2.13 million people had joined KiwiSaver.
Fly Buys go to retirement savings
Instead of buying a toaster or coffee maker, BNZ KiwiSaver members will now be able to convert their Fly Buys points into retirement savings.
The bank, which launched its own KiwiSaver scheme only in February, yesterday revealed the deal, which will allow its customers to add $20 to their KiwiSaver fund for every 108 Fly Buys points.
Members can either put the money into their KiwiSaver fund or another person's at the BNZ.
BNZ head of wealth and private bank Donna Nicolof said it was a good way for people to contribute to their children's or grandchildren's savings.