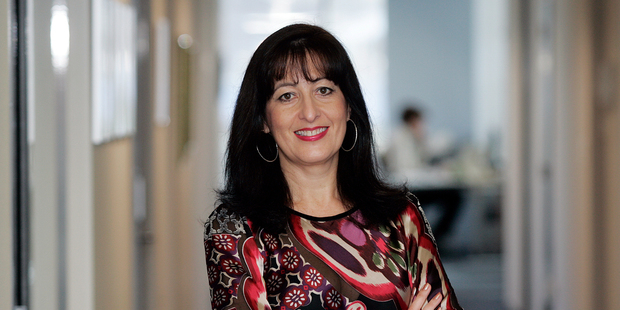 Just before I was fired some years ago from my ill-defined, supra-editorial position at a publishing firm the CEO (let's call him Paul) pulled me aside.
"You got five minutes," Paul said, which as it turned out was an over-estimation of the time required for the process.
And even though it was no surprise ('right-sizing' flags had been waved in official company documents), the actual employment-ending moment was tense enough.
But most corporate disestablishments, including the mass redundancy 15 former Tower investment execs last week, are probably like that: efficient and professional but also emotionally-charged.
Like my own unlamented exit from middle management, the departure of the Tower 15 did not really shock observers. Heads were expected to roll following Fisher Funds' purchase of Tower's investment business (finalised earlier this month), the only questions being how many and how soon.
Fisher boss, Carmel Fisher, quickly supplied the answers to those questions (almost everybody, immediately) in a note to clients sent out last week, citing "significant crossover" of roles between the newly-merged organisations.
"We are confident that we can provide at least the same quality of service, support and decision making by absorbing these functions within Fisher Funds and in many cases we think we can improve on the existing processes," Fisher says in the client note.
As the Herald reported, Tower's Australasian equities and fixed interest portfolios will now be managed by the Fisher team as per the existing Tower mandates. Furthermore, Fisher plans to keep contracts with Tower's external fund managers, which include global bond managers Pimco and Wellington Asset Management as well as Somerset Capital Management in the emerging markets equities sector.
Fisher was quoted in the Herald saying, on the Australasian equities side there was perhaps "half a dozen" stocks that differed between the Fisher and Tower portfolios.
There's probably greater divergence between the international shares portfolios, however. Fisher Funds installed a new international shares team last September, with the aim to invest in between 30-50 global stocks based on a fundamental research process.
Tower, however, ditched its multi-manager approach for most of its international equities exposure in favour of a self-built mathematically-determined quantitative (or quant) model that enabled it to directly select overseas shares from New Zealand.
It is understood, Fisher will be retaining the Tower global quant model, although not the people who built it.
Fisher's share register has also been recast after the Tower purchase. As well as the arrival of TSB Bank as a 26.39 per cent shareholder (and the consequent reduction of Carmel Fisher's family interests in the company from just under 50 per cent to 32.18 per cent), former Fisher international shares manager, Ken Applegate, has sold down his minority stake in the firm.